France
Ekol France commenced operations in 2012. Ekol France utilizes the Port of Sète – a strategic location, unrivalled in Southern France and well-positioned for the North African connections, being 140 kilometers away from the Port of Toulon, 75 kilometers from the Port of Marseilles, 250 kilometers from Lyon, and 500 kilometers from Barcelona – as a trans-shipment point. Ekol France offers LTL and FTL road transportation alternatives among European countries, and operates a warehouse with a total capacity of 1,400 square meters, a 6,000-square-meter outdoor field, and a parking area.
Sète is a vital hub for the delivery of goods between Europe, Iran, North Africa, Eastern Europe, the Middle East, and Turkey.
Ekol France's intermodal transportation services include 35 weekly round trips between Sète and Paris via rail. Ekol's own Ro-Ro ship, AYSHE, connects the Sète with the Port at Alsancak.

Rapid Growth
Given its outstanding and intelligent solutions – particularly adapted to the automotive, manufacturing, and FMCG industries, and its rapid growth trajectory – Ekol France's next move will be to launch a new office in Lyon.
Ekol France intends to enhance the efficiency of Spain and France's consolidation activities, minimize costs, and expand its French sales force.
The company has also included finished-vehicle logistics to its existing services. Ekol is currently working on a new project which will offer quality and efficient finished-vehicle logistics services to leading European automotive companies make use of its French office as a link for operations.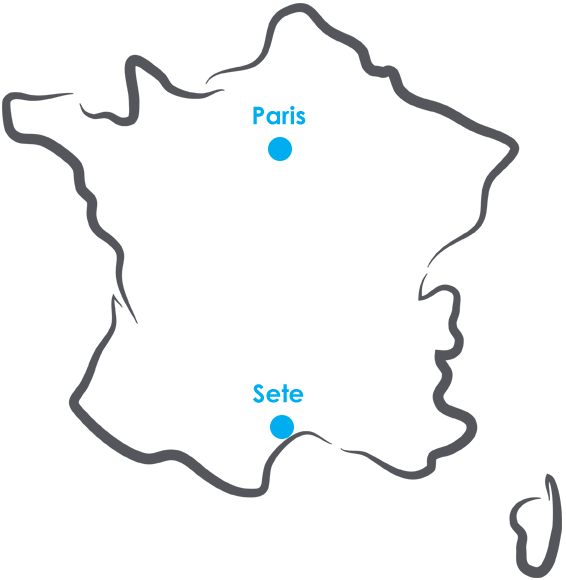 Paris
170 rue Raymond Losserand
75014 Paris
Sete
Zone Portuaire Route de Pontmartin
Batiment Stock Import
FR-34200 SETE