7 Trends Driving Change in Logistics
Global trends bring about transformation and growth in the logistics industry. Specifically, Industry 4.0 is producing uneasy waves in industrial and production processes. 7 trends that are paving the way for our industry are: a growing customer base, the rise of the digital consumer, political and economic developments, the performance of the logistics industry since the 2008 financial crisis, the Internet of Things (the third age of the Internet), rise of the platforms, and 3D printing and driverless vehicles.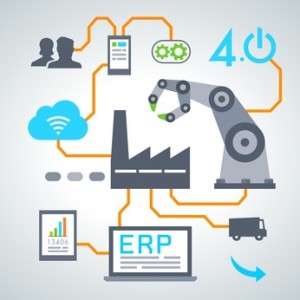 A Growing Customer Base
The world's population is rising and expected to reach 9 billion in 2050. Augmentation of internet access and growing e-commerce demand will require logistics providers to deliver to remote locations in emerging economies. At the mean time, the logistics industry will be affected by demographic shifts as well.
The Rise of The Digital Consumer
The number of Smartphone subscriptions is predicted to approximately double to 4 billion by 2025. With the increased use of digital services, people will begin to expect similar service quality in other industries. As such, logistics companies will strive to serve their retail and corporate customers through multiple platforms.
Political and Economic Developments
Similar to any industry, the logistics industry is affected by geopolitical and economic developments. Oil prices, trade harmonization, and growing concern in relation to the environment top the list. Accordingly, logistics companies will seek out methods to utilize greener methods of transportation.
The Performance of The Logistics Industry Since The 2008 Financial Crisis
The logistics industry commenced to generate revenues across diverse segments following the economic crisis of 2008. Trucking revenues and transport support services recorded the highest average annual growth.
The Internet of Things (The Third Age of The Internet)
Described as a smart network in which devices connect and exchange information with each other through various communication protocols, the IoT trend will positively impact the logistics industry. By 2020, IoT is expected to grow to almost 50 billion objects. This trend provides potential for improved efficiency in the logistics industry. The big data collected by this technology will offer instant analysis and supply chain information to logistics providers and customers.
Rise of The Platforms
Giant internet platforms such as eBay, Amazon and Alibaba are among the most major latest trends. These platforms enable startups and small firms to operate in a global market and customers – businesses or consumers – benefit from having a broad range of alternative suppliers to select from.
3D Printing and Driverless Vehicles
These have the potential to revolutionize the logistics industry. These technologies will contribute to render delivery services even faster. Autonomous vehicles are ideal for the logistics industry – so much so that Mercedes is already pioneering digital trucks, while Amazon is testing delivery drones.