France
In 2012, Ekol France started their operations in Sète – FRANCE, with a warehouse of 1400 m2 + 6000 m2 parking area and an office. Indeed, Ekol France in Sète is a center of distributions of goods between Europe, North Africa, Europe-East, Middle-East and Ekol Turkey. Ekol France provides LTL and FTL operations for its road transportation through whole Europe countries. Ekol France has a railway connection between Sète and Paris, with 35 block trains per week, and also a sea transportation. The total volume of ship is about 150 semi-trailers.
Ekol France has an important position in Mediterranean, and with a new "Funnel Project" which will unite from North Europe and France to North Africa. Another new project is in process on "finished vehicles", which France will have all the connections of big automotive companies in Europe. Ekol France waits also the second ship for our operations.
Ekol France is actually a HUB center of Ekol Turkey, a new reconstruction of a team in documentation, customs, marketing, project development, sales and operation department, with its new customers and its new brand in France, will develop and expand by the time. The second project in France is an implantation of two new agencies, in Lyon and in Paris.
The new team has a good and fast adaptation to a new environment, hard-working and new ideas on the process of the business, will give us some good results by the near future.
2012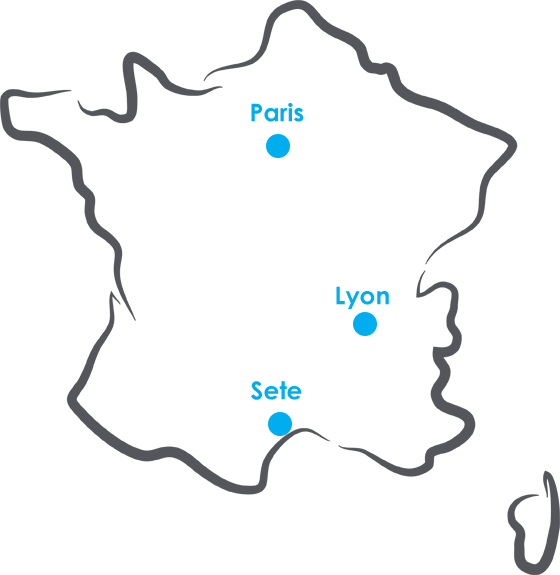 Paris
Z.I De L'ambresis
8 Av Jean Monnet
FR-77270 Villeparisis
Lyon
6 rue Louise Michel
FR-69320 Feyzin
Sete