Ekol Greece commenced operations in 2012, and operates from offices in Athens and Thessaloniki.
The company offers a variety of services, including international transportation, warehousing, delivery, and forwarding, in accordance with the requirements of many different industries. Ekol Greece fulfills the requirements of its customers thanks to its 50 qualified employees experienced in international transportation and logistics.
2012
10K m2
70+
70+
A Journey of Rapid Growth
Ekol Greece is growing rapidly which is a result of its logistics services which cater to national and international customers operating in areas such as the automotive, textile, industrial, and chemical industries, from its facilities in Athens and Thessaloniki.
Ekol Greece also has an office in the Port of Lavrio, which directs the operation of company Ro-Ro ships from Greece to Haydarpaşa in Turkey and to Trieste in Italy.
Services
Ekol Greece;
Offers intermodal transportation to all European countries which take advantage of Ekol's self-owned Ro-Ro ships, a dedicated fleet, and unit train lines
Provides express road transportation across Europe, as well as Turkey and Ukraine.
Offers air transportation to any location in the world, and maritime transportation to major ports
Delivers direct connections
Warehousing
Domestic Distribution
Customs clearance services to Cyprus with weekly shipments
And also offers warehouse services in Aspropyrgos and Athens.
Ekol Greece Wins Gold
The rapidly expanding Ekol Greece won a Gold Medal in the Freight Transportation and Freight Forwarding category at the 2017 Transport and Logistics Awards in Athens. The Supply Chain Institute and Boussias Communications, the two most prominent national organizations in the field, recognized Ekol Greece for its superior service quality.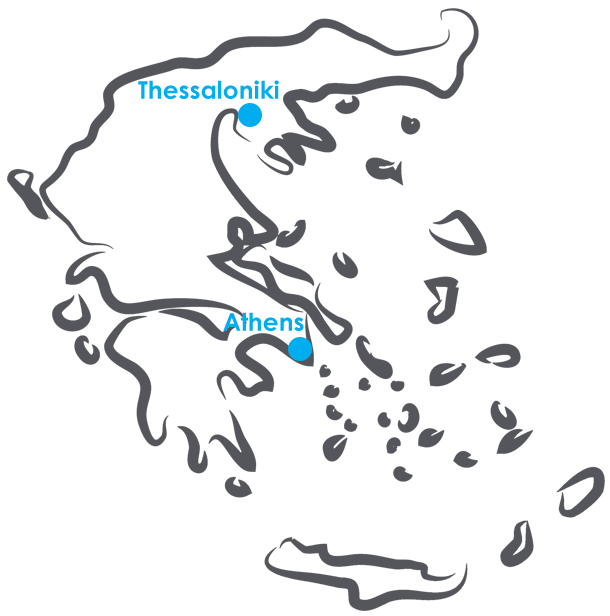 Thessaloniki (Headquarters)
Athens