Freight
Road Transportation
As part of its road transportation services, Ekol Italy operates daily groupage return journeys from Novara and Trieste to Istanbul. Daily round trips also take place among Milan, Barcelona and Spain in general, and Tilburg in the Netherlands, employing two drivers as well.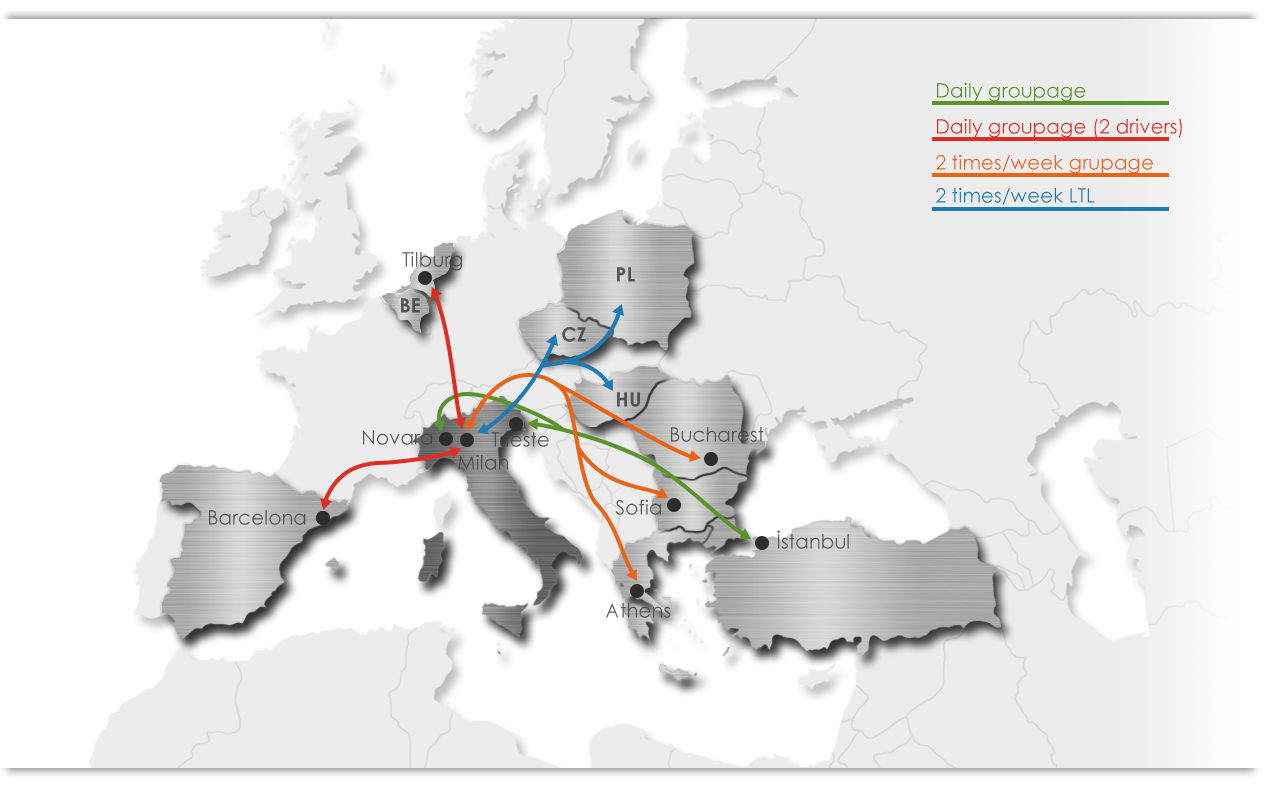 Domestic Distribution
Ekol Italy's national domestic delivery services see freight dispatched to Northern Italy within 24 hours, to Central Italy within 48 hours, and to Southern Italy within 72 to 96 hours.
Technologically Advanced and Environmentally-Friendly Fleet
The fleet of Ekol Italy is composed of vehicles which employ the latest technology – ensuring that deliveries are performed safely, and are easily tracked along the way. Ekol Italy contributes in protection of nature by offering eco-friendly transportation options and minimizing carbon dioxide emissions.