Freight
Road Freight
Ekol Romania offers daily road transportation connections among Romania, the rest of Europe, and Turkey.  It operates daily LTL services to the German cities of Cologne and Mannheim, and to Spain, the Netherlands, Poland, and Turkey every week. In addition, Ekol Romania offers daily FTL shipments to France, Belgium, the Netherlands, Hungary, the United Kingdom, and Turkey.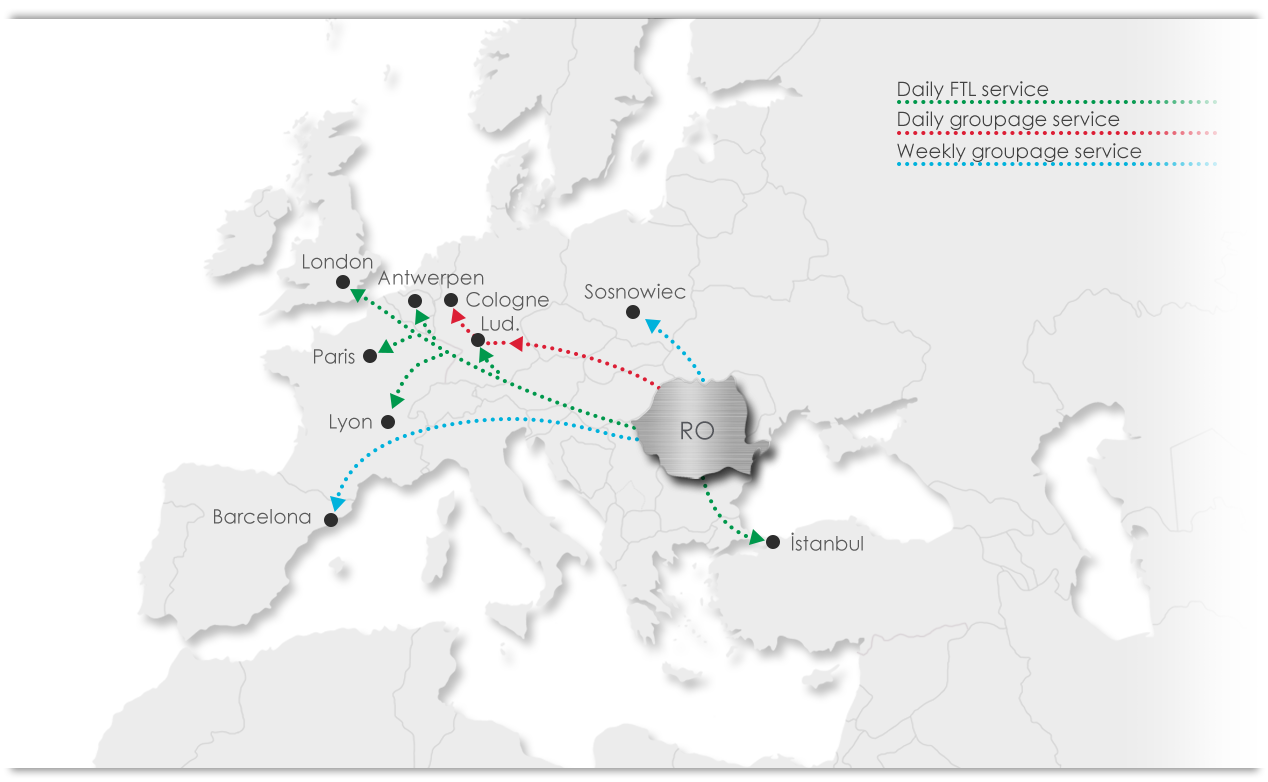 Ekol Romania's Fleet Investments
A rapidly growing company, Ekol Romania is positioned at a strategic location on international transportation routes.  It considers continuous investment in its fleet crucial, expanding its network of vehicles every year to boost the quality of its road transportation services and provide an even more seamless service to customers. In line with this approach, 150 new Mercedes-Benz Actros heavy duty trucks were ordered in 2016.
Presently, the Ekol Romania fleet boasts 200 cost-efficient diesel vehicles which contribute to its vision of green logistics. With the assistance of the said fleet, Ekol carries out door-to-door deliveries in Romania and the rest of Europe, and supports its integrated network in the continent, especially for Germany, France, Eastern Europe, and the Benelux nations.
Sea and Air Freight
The sea and air freight services of Ekol Romania transport goods across the globe. Air freight options can incorporate airport-to-airport and door-to-door delivery, and seagoing connections include container shipping to and from the Port of Constanța. Full container load (FCL) and groupage container loading operations can ship items to anywhere around the globe.