Domestic Distribution
To address customer requirements and expectations, Ekol's domestic distribution solutions come in LTL and FTL service options in accordance with product volumes. As part of its domestic distribution services, Ekol manages heavy and out-of-gauge loads within the scope of project transportation, as well as creating customer-specific solutions with Milk Run, Flexible Milk Run, and cross-docking (Xdock) transportation models.
As a major player in the domestic distribution industry, Ekol offers customers smart solutions which make life simpler. The company oversees operations with the Quadro software developed by its in-house IT team, offering smart technological solutions which simplify operations, such as vehicle tracking systems, online information flows, and web-based reporting.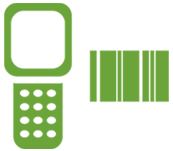 Instant Information Sharing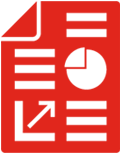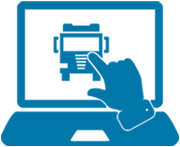 Instant Information Sharing
Ekol delivers products to the end-user by scanning the bar codes on the box with PDA devices, and obtaining the name and signature of the recipient on the device. Online devices which operate with GPRS connection instantly forward delivery information to the departure and arrival points.
To facilitate the comprehensive monitoring of sales and collection processes, Ekol provides online access to daily, weekly, and monthly reports based on the customers' deliveries.
Ekol has equipped the vehicles in its fleet with GPS units, allowing customers to track vehicles in real-time. This makes it possible for them to foresee likely delays and take measures accordingly.
Ekol has the capacity to ship directly to every corner of Turkey with its national delivery solutions. Ekol distributes 45 million volumetric weights on average per month. With its immense potential, the company is growing and expanding its service reach – thanks to the new projects it has been awarded and the new branches established.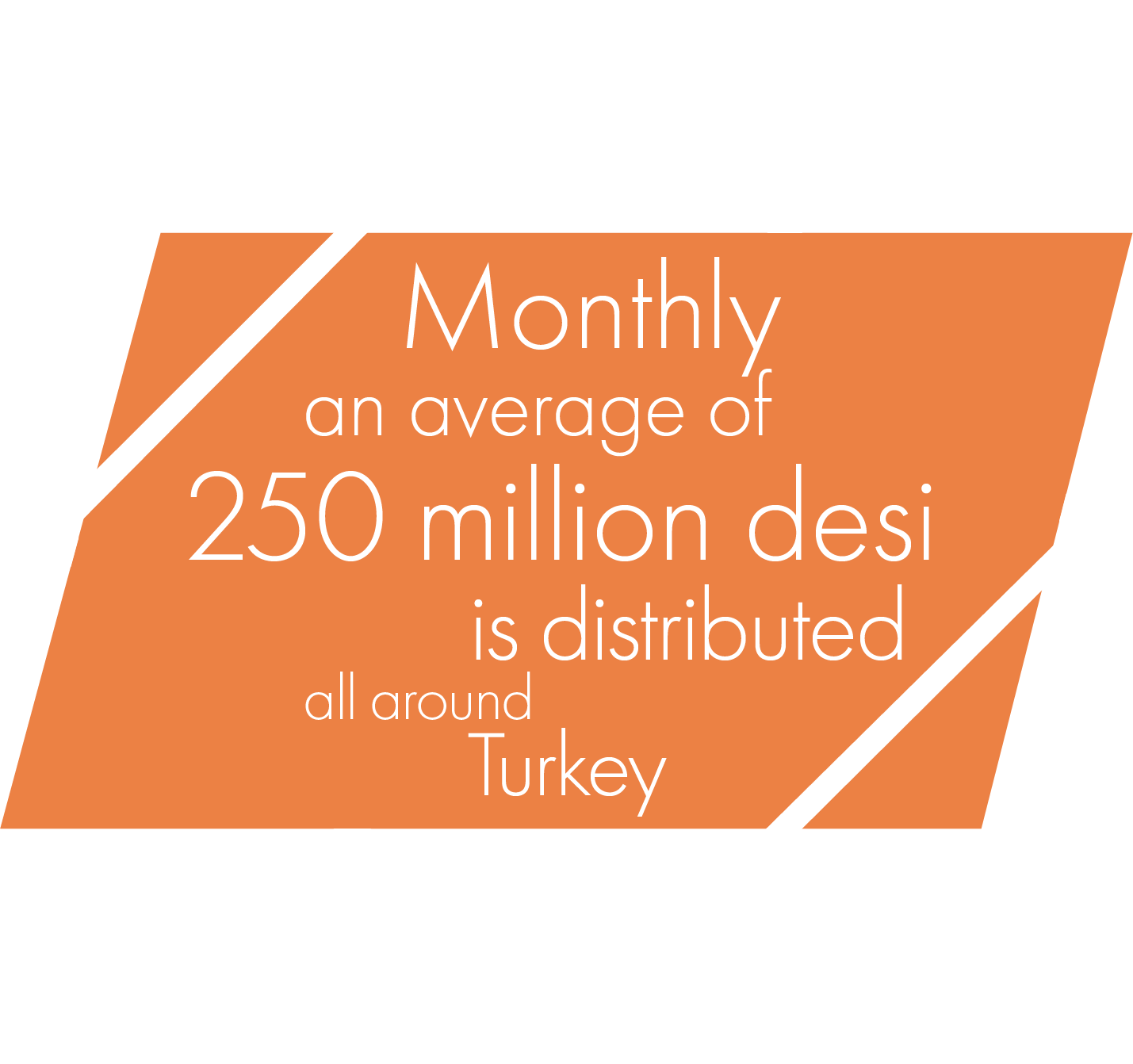 Network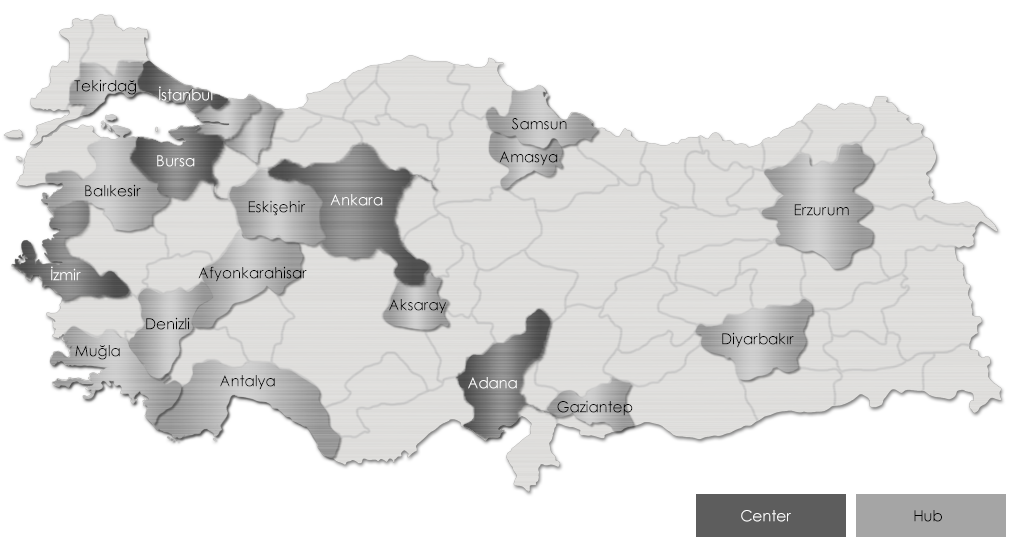 Region
City
Postal Code
Delivery Time (Day)
Distance from İstanbul (Km)
Adana
Adana
TR-01000
2
1039
Hatay
TR-31000
3
1231
İçel
TR-33000
2
1032
Osmaniye
TR-80000
3
1126
Afyon
Afyon
TR-03000
1
556
Burdur
TR-15000
2
702
Isparta
TR-32000
2
701
Uşak
TR-64000
2
601
Aksaray
Aksaray
TR-68000
2
774
Karaman
TR-70000
2
872
Kayseri
TR-38000
2
872
Kırşehir
TR-40000
2
738
Konya
TR-42000
2
765
Nevşehir
TR-50000
2
828
Niğde
TR-51000
2
895
Ankara
Ankara
TR-06000
1
553
Kırıkkale
TR-71000
2
630
Yozgat
TR-66000
2
772
Antalya
Antalya
TR-07000
2
824
Balıkesir
Balıkesir
TR-10000
1
494
Çanakkale
TR-17000
1
420
Manisa
TR-45000
2
628
Bursa
Bursa
TR-16000
1
343
Yalova
TR-77000
1
276
Denizli
Aydın
TR-09000
1
784
Denizli
TR-20000
2
749
Diyarbakır
Batman
TR-72000
3
1563
Bitlis
TR-13000
3
1605
Diyarbakır
TR-21000
3
1464
Hakkari
TR-30000
3
1918
Mardin
TR-47000
3
1548
Siirt
TR-56000
3
1651
Şırnak
TR-73000
3
1727
Van
TR-65000
3
1742
Erzurum
Ağrı
TR-04000
3
1508
Ardahan
TR-75000
3
1570
Artvin
TR-08000
3
1417
Bayburt
TR-69000
3
1232
Bingöl
TR-12000
3
1412
Erzincan
TR-24000
3
1137
Erzurum
TR-25000
3
1325
Gümüşhane
TR-29000
3
1206
Iğdır
TR-76000
3
1618
Kars
TR-36000
3
1527
Muş
TR-36000
3
1522
Tunceli
TR-62000
3
1267
Eskişehir
Bilecik
TR-11000
1
350
Eskişehir
TR-26000
1
430
Kütahya
TR-43000
1
460
Gaziantep
Adıyaman
TR-02000
3
1308
Elazığ
TR-23000
3
1312
Gaziantep
TR-27000
3
1224
Kahramanmaraş
TR-46000
3
1144
Kilis
TR-79000
3
1284
Malatya
TR-44000
3
1212
Şanlıurfa
TR-63000
3
1361
İstanbul (Kardelen-Orkide)
İstanbul
TR-34000
1
100
Kocaeli
TR-41000
3
211
İstanbul (Orkide)
Edirne
TR-22000
1
228
Kırklareli
TR-39000
3
209
Tekirdağ
TR-59000
3
132
İzmir
İzmir
TR-35000
1
664
Merzifon
Amasya
TR-05000
2
771
Çankırı
TR-18000
1
597
Çorum
TR-19000
2
714
Kastamonu
TR-37000
2
607
Sivas
TR-58000
2
993
Tokat
TR-60000
2
885
Muğla
Muğla
TR-48000
2
885
Sakarya
Bartın
TR-74000
1
520
Bolu
TR-14000
1
362
Düzce
TR-81000
1
317
Karabük
TR-78000
1
496
Sakarya
TR-54000
1
248
Zonguldak
TR-67000
1
431
Samsun
Giresun
TR-28000
3
1046
Ordu
TR-52000
3
1002
Rize
TR-53000
3
1258
Samsun
TR-55000
2
837
Sinop
TR-57000
2
801
Trabzon
TR-61000
3
1183