Ekol Decreases Travel Time between Spain and Turkey to 60 Hours
Ekol renders a new service as part of its intermodal transportation through a Ro-Ro line between Izmir, Alsancak Port, and Spain's Tarragona Port – which will reduce the travelling time between Turkey and Spain to 60 hours.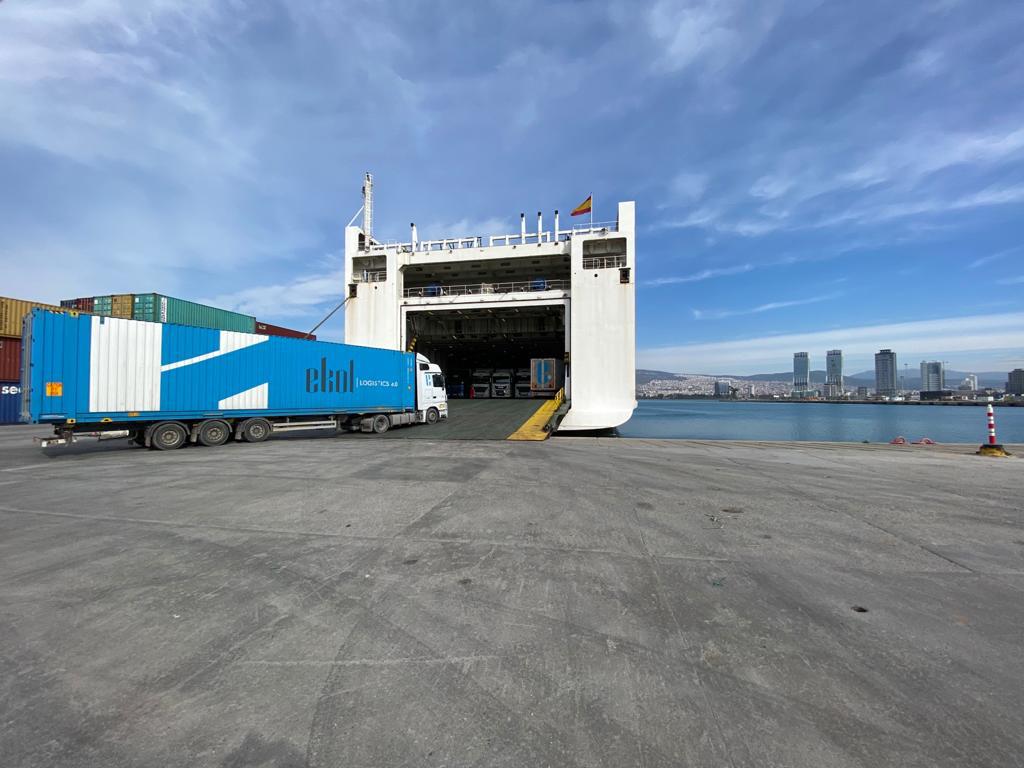 The new service will boost transport in the Mediterranean. Initially, ships will embark once a week from both destinations. Goods collected from all over Turkey by Saturday will reach its destination in Spain on Wednesday and to customers in Portugal and Morocco on Friday. The goods collected by Tuesday in Portugal & Morocco, and by Wednesday in Spain will be delivered to their recipients in Turkey on Monday.
Ekol connects Turkey and the Middle East to Spain, Portugal and Morocco through this new line with the most efficient manner.
Accentuating the invaluable service Ekol provides to its customers, especially large textile customers in Spain, Ekol Turkey Country Manager Arzu Akyol stated,
In addition to guaranteed speed, we will provide a brand new experience to our customers with top-quality services in our new line.
On the other hand, Ekiz emphasized that increasing the number of connections between Morocco, Portugal, and Baltic countries with the new Turkey-Spain line is part of Ekol's service development plan, and added,
Ekol Spain is a center for shipments to Europe and Ekol Turkey serves the same purpose for shipments to the Middle East. Our transit time between İzmir Alsancak and Spain Tarragona Port is 60 hours. Our direct delivery time is 96 hours for Spain and 144 hours for Portugal and Morocco. Along with Ekol's current intermodal operations in Trieste (Italy) and Sete (France), the company offers multimodal solutions to intermodal transport from Spain to Europe. We will continue to expand our network to provide high-quality and non-stop service to more countries.