EKOL is developing railway services with VIIA
EKOL is a logistics operator present in 11 countries with approx. 3000 trailers and already operating weekly 38 block trains between Trieste and Cologne or Ludwigshafen in Germany and Ostrava in Czech. EKOL is focusing on innovation to offer its customers the best, cost-effective and greener transport solutions.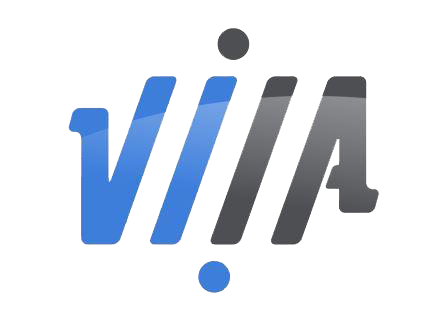 Last year EKOL launched a weekly service from Turkey to France with one of the fastest ro-ro vessels with the capacity of 180 trailers allowing a 48-hour transit time between Izmir and Port of Sète.
VIIA is a rail operator, part of SNCF Logistics, specialized in the transport of trailers on rail throughout Europe. VIIA is considered a pioneer in this sector with its existing lines: AFA from France to Italy since 2003 and Lorry-Rail from Luxembourg to the Spanish border since 2007. About 100,000 transport units are transferred each year using the combined road and rail transport solutions.
Now the companies have announced the start of a new rail service based on 2 shuttle connections per week from Port of Sète to Noisy le Sec in Paris area from mid October 2015.
"For the first anniversary of our ro-ro service between Izmir and Port of Sète we are glad to announce a rail continuation to Paris area, which will become a unique and true multimodal transport solution" declared Ahmet Musul, Chairman of EKOL.
"We are starting the service for EKOL with 2 weekly shuttle connections from mid October and very soon we wish to extend the frequency to 3 connections weekly or more" declared Thierry Le Guilloux, the President of VIIA.
It is a next step in developing railway connections in EKOL.
"The new intermodal line suitable for automotive mega trailers will open a new transport chain between Paris area and South France and Spain. With the direct access to the ro-ro line towards to Turkey, we are able to offer our customers from all sectors a fast and sustainable transport solution connecting Turkey and Ile de France on a high ecological level" said Oliver Schuhbauer, Director BU Intermodal in EKOL.
"EKOL already uses the Bettembourg – Le Boulou connection, we are glad to extend our collaboration with them and to accompany their development by operating block trains between Port of Sète and Paris area. It is a further step in developing a European network of rail motorways, which highlights the commitment and technical know-how of SNCF Logistics" declared Daniel Lebreton, Sales Director of VIIA.
Pre-sale is already available for other transport companies who require transports between South of France, Spain and Paris area or Western part of France.
Both companies admit that they are already working on new destinations to be opened in the near future from the multimodal terminal of Port of Sète.
From January 12th, 2016, VIIA will begin to operate its new line VIIA BRITANICA between Calais and Le Boulou. EKOL has already committed to use this new service from the time of its launch.
About VIIA
Created in 2012 by SNCF Logistics, SNCF transport and logistics division, VIIA offers a unique way of transporting goods and has reinvented European rail freight. Today with VIIA the rail is adapting to the road to create an efficient and multimodal mode of transport.
SNCF Logistics is No. 1 for logistics and transport in France, and No. 4 in Europe.
Thanks to an innovative loading technology, VIIA can transport throughout Europe, using existing rail lines, all types of semi-trailers that meet European standards. VIIA services are well adapted to cross natural obstacles, like mountain ranges, and provide an economical and environmentally-friendly solution for long distance journeys.
With its strong European network, VIIA is a pioneer on its sector and offers its clients an innovative, economic and responsible way of transport, combining rail frequency and road flexibility.
Besides reduced carbon emissions and atmospheric pollutants by more than 80%, VIIA services provide a number of other advantages. By making optimal use of rail and road transport they reduce transport costs, improve logistical efficiency, reliability and safety, and relieve traffic congestion. VIIA is answering the present and future challenges of freight transport, and contributes today to develop the best way to do road transport in Europe.