Ekol Logistics Continues to Invest and Grow in Europe
Ekol continues to expand in Europe by incorporating the Turkey Branch of KLG Europe, the leading logistics service provider in Holland.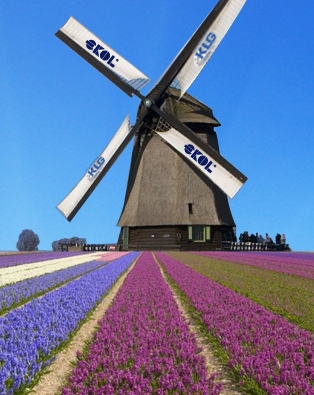 Ekol, the fastest growing Turkish logistics company in Europe, made a new investment by incorporating KLG Lojistik Türkiye, Turkey branch of the leading logistics company of Holland, KLG Europe. Continuing its investments at a stretch for the purpose of providing higher quality services to its customers, Ekol will perform faster and easier transportation between Turkey and Holland with this acquisition.
KLG Europe, as one of the oldest family business in Europe, has been in operation in the logistics sector for nearly 100 years and now exists with its services in key locations such as Western Europe, Eastern Europe and China. KLG Europe has branches in Romania, UK, China and Turkey besides Holland, and now it is transferring its settlement in Turkey to Ekol Logistics.
Concerning to the matter, Ekol Logistics CEO Tayfun Öktem said:
We are proud to acquire the Turkey branch of the most pre-eminent company of Europe, KLG Europe. This investment is of utmost importance in terms of our services in Holland-Turkey line. We always aim to provide better and higher quality services to our customers. In this respect, we will continue to assure our commercial links with our consistent investments in Europe.
Ekol is one of the biggest Intermodal service providers in Europe, operating 15 block trains between Triest, Mannheim and Cologne and 2 block trains to Ostrava weekly. The Ostrava route is planned to be increased to 4 weekly trains soon.
By the Intermodal service provided each month Ekol saves 4.6 million kilograms of CO2 and 2.8 million litres of diesel per month. Ekol is also the only company that achieves faster consolidation with Intermodal rather than with Road Transportation.
KLG Europe's CEO Mr. Kees Kuijken also stated that
Working together with strong partners fits perfectly into our company strategy, and this new alliance with EKOL allows us to further develop our market situation both in Turkey and on a Pan European scale. In addition to our existing transport by road, we intend to establish our intermodal position on the European transport market further. EKOL who have their own trains on a number of transport lines, and an enormous fleet of trucks, fits perfectly to this goal.