Ekol Recieves Ethics Awards of Turkey Once Again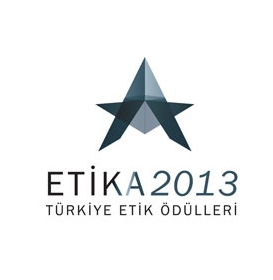 The second "Ethics Award of Turkey" by the Ethical Values Center Association (EDMER) was awarded again to Ekol, as was the case last year.
Maintaining the speed of investments in year 2014, Ekol added another award to its collection. Ekol was the recipient of "ETİKA 2013, Most Ethical Companies of Turkey" award within the framework of the second ETİKA 2013 event held this year by Ethical Values Center Association (EDMER).
Speaking on the matter, Ahmet Musul, the Chairman of Ekol said;
Since day one, we established respect for business ethics and mores at all times, as our first priority in organizing our business processes. These values have always been and will always be the most important corner stones of Ekol's corporate structure. We will maintain these concerns during all our operations. In this context, we received the Ethics Award of Turkey for both 2012 and 2013. These most valuable awards are a source of pride for us. We would also like to thank EDMER for the social responsibility awareness it exhibits in this framework.
The "Ethical Values Center Association" founded in 2011 with the mission of raising ethical perspective awareness, and raising the awareness levels of the youth on this matter, commenced a comprehensive study to identify the most ethical companies of Turkey within the framework of this project. This year, the second "ETİKA Ethics Awards of Turkey" were given in order to award the companies which are characterized by diligence and care in their operations with commitment to business ethics and ethical values in terms of their management, and by the priority assigned to ethical values, with a view to increasing their reputation before the society, and to encourage other companies to ethical behavior as well.