Ekol Stars Train Services Between France and Germany
Ekol Logistics continues to increase the number of intermodal lines in Europe. Ekol put into use a new block train route between Sète, France and Cologne, Germany.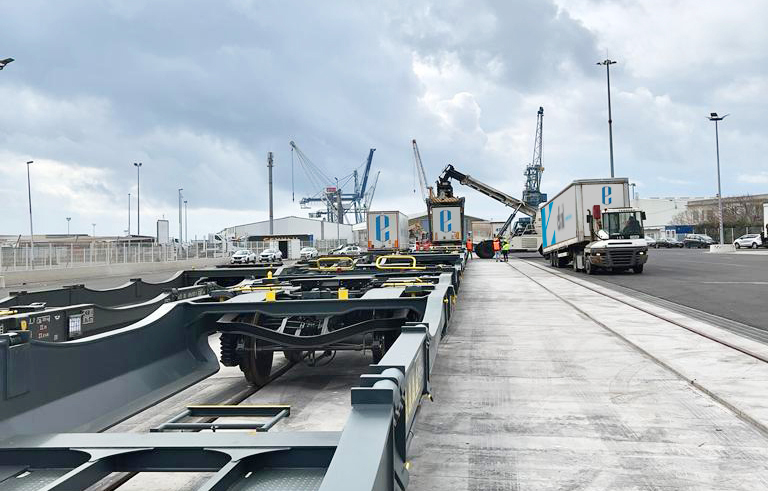 Stating that with this route put into use within the scope of the strategy for growth in intermodal transportation, Ekol has further reinforced its assertive position in Europe, Ekol Turkey Country Manager Arzu Akyol Ekiz said as follows:
We will provide significant achievements for our customers with the route between Sète and Cologne put into use as a result of cooperation with DFDS, one of the leading companies in Europe. Thanks to this route bridging Sète, where our headquarter in Southern Europe is located, with Cologne, a dynamic industrial metropolis at the heart of Europe, the intermodal transportation plans will no longer be focused only on Trieste. With this new route of Sète, we are offering alternative roads to the connection of Turkey with Europe.
Ekiz stated that the new train connection, which is established based on the prediction of a large business volume in the railway infrastructure of Italy in the forthcoming period, and in line with the expectation for increase in freight amount on the route of Sète, will be of supplementary to Trieste. 
The train departs from Sète at 16.00 on Mondays and Thursdays and arrives at Northern Cologne at 19.00 on Tuesdays and Fridays. And the train that departs from Cologne at 09.00 on Wednesdays and Saturdays arrives at Sète at 11.00 on Thursdays and Sundays. 
This train that is higher and larger & technically different than the previous ones is composed of 19 railway cars.  The train has a capacity of carrying 38 trailers and containers.