Ekol Takes Its Leadership in Sustainability to The Next Level
As the first company in the world to be awarded the Sustainable Logistics Certification in the 2014 FIATA (International Federation of Freight Forwarders Associations) World Congress, Ekol once again proved the success of its sustainability initiatives after the inspection held in the first quarter of 2021. Just like the past eight years, Ekol's score – which was already classified gold level (the top category) – rose higher again this year.
Ekol Turkey Country Manager Arzu Akyol Ekiz expressed that Ekol would continue to demonstrate its pioneering and entrepreneurial spirit in every platform and this achievement would encourage them to boost their performance by driving sustainable growth. She remarked: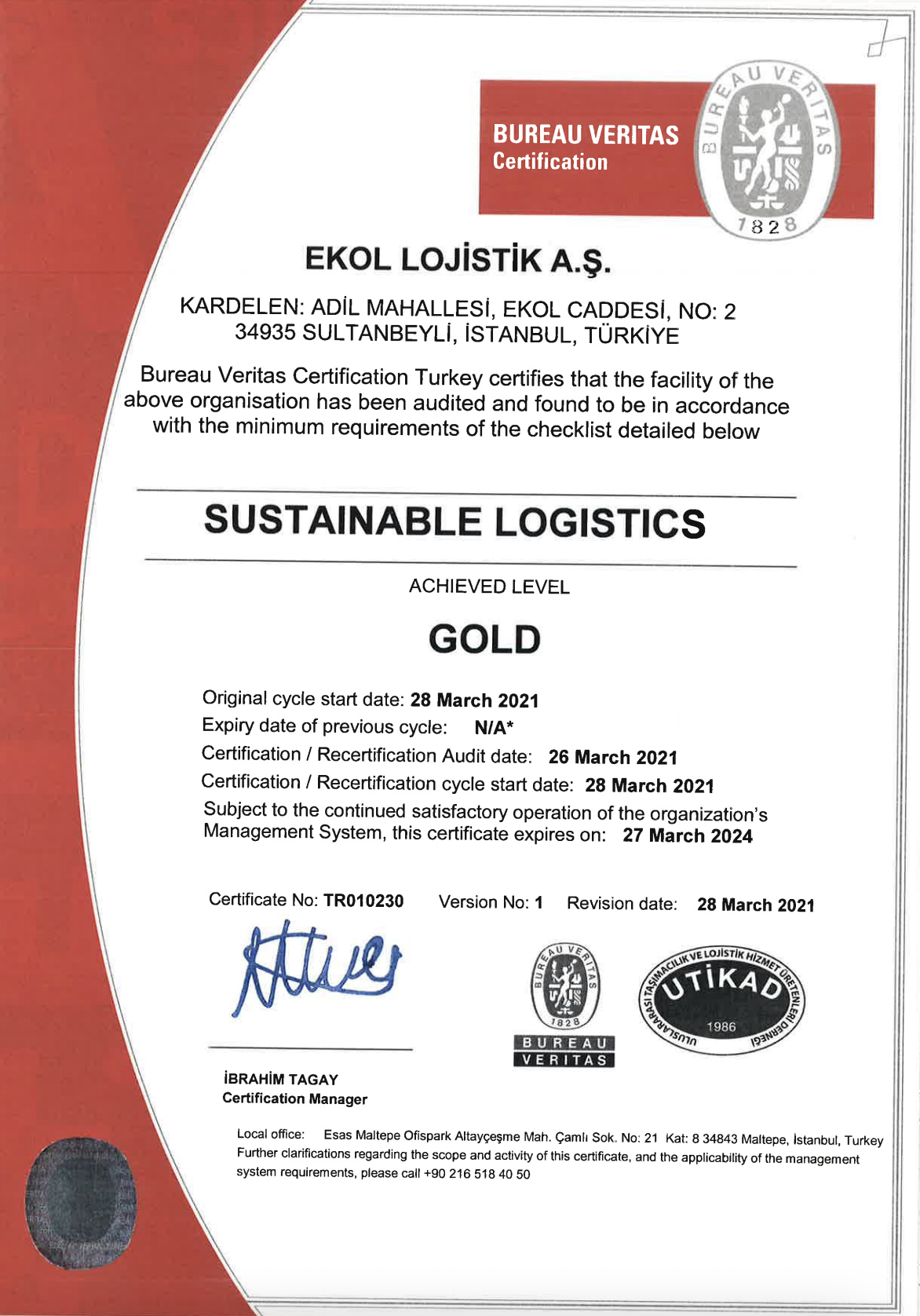 Looking into the past decade; we prevented the emission of 658,000 tons of CO2 into the atmosphere by achieving a 438,000 m3 reduction in fuel use. In other words, we reduced the consumption of fossil fuels that saved 74,753 hectares of forest, 14 times larger than Istanbul's Belgrade Forest; enough to go to and from the Moon 1,700 times. Each month, Ekol curbs the consumption of fossil fuels equivalent to a forest the size of 700 football fields and which could be used for 350 tours around the Earth.
The Sustainable Logistics Certificate was developed in Turkey for the first time as a pioneering global initiative in collaboration with the Association of International Forwarding and Logistics Service Providers (UTİKAD) and Bureau Veritas, an international independent certification and audit company. It lays down criteria related to governance, risk and opportunity assessment, the environment, energy, occupational health and safety, employee rights, road safety management, asset management, customer feedback management, and compliance management. The Sustainable Logistics Certificate showcases companies' ability to cultivate meaningful relationships with all stakeholders, define the contribution of services to sustainable development at an institutional level, and see how the metrics regarding these services improve.