Ekol360 Highlights Global E-Commerce Trends
The innovative e-commerce brand Ekol360 published a report titled 2023 E-Commerce Guidelines: Trends, Insights and Opportunities. Revealing the global developments in e-commerce throughout 2022, the report provides key tips concerning 2023 and the future of the industry. 
Ekol360 E-commerce Leader Melike Özeker notes that they examined global e-commerce trends in depth in light of 2022 data to draw guidelines for 2023 and adds,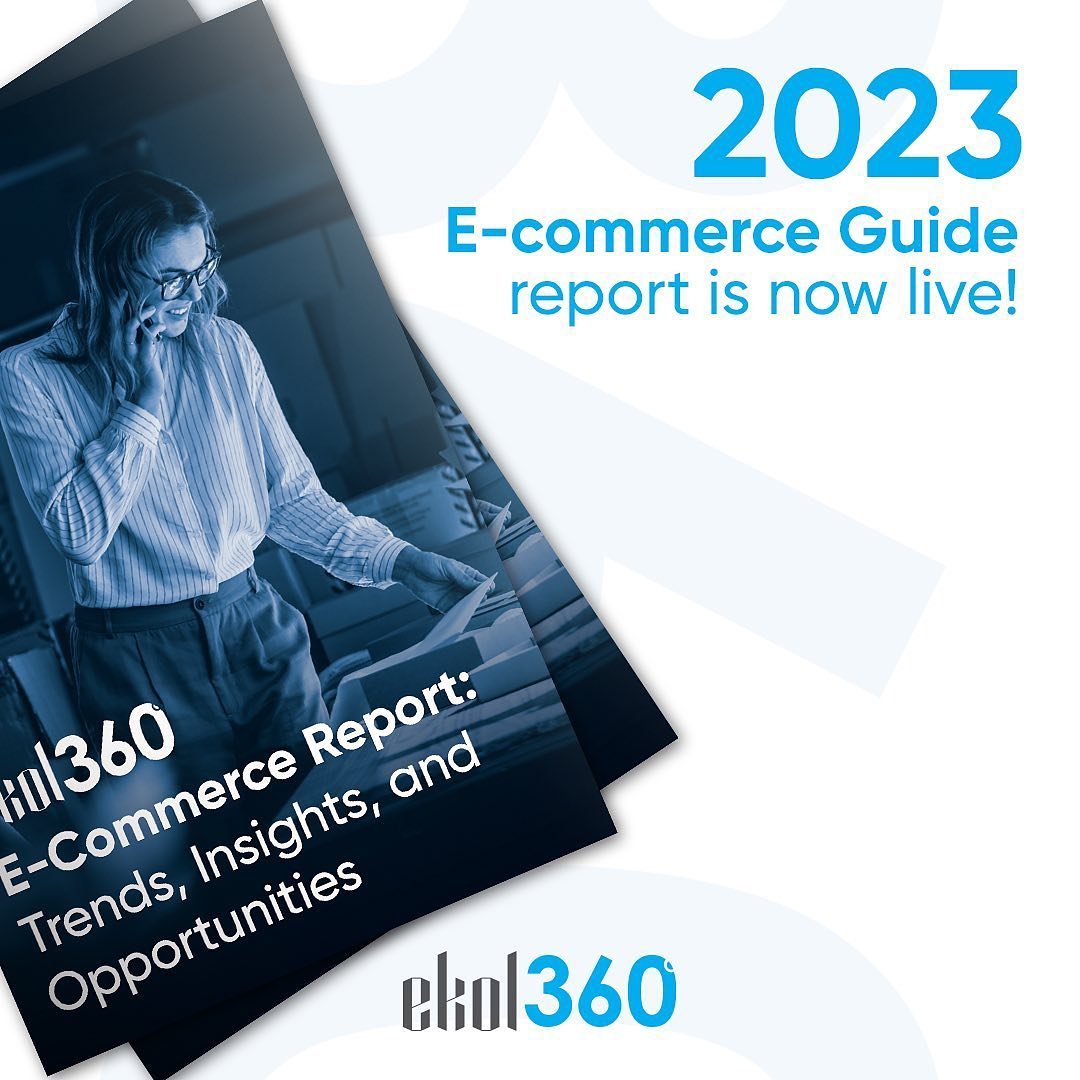 This report aims to paint a picture of today and tomorrow in e-commerce to draw up a strategic agenda. We intend for this report to guide establishments on their e-commerce journeys.
ADJUSTING TO SLOWER GROWTH IS THE NEW KEY FOR ACHIEVING LONG-TERM SUCCESS
The report highlights that e-commerce generated a global income worth $5.8 trillion. The record-breaking 26.7 percent growth in 2020 was followed by a 16.8 percent growth in 2021, and an even lower 7.1 percent in 2022 due to the global economic recession. However, the new normal in the industry is a slow but steady growth. The report expects an 8.9 percent growth rate in 2023. 
In addition, it estimates global cross-border e-commerce to reach $1.1 trillion by 2023, up from $900 billion in 2022. The estimated growth is attributed to the increasing popularity of international marketplaces such as Amazon, Alibaba and eBay as well as the developments in logistics and payment systems.
STRATEGIC APPROACH TO GROWTH

The chapter 'Strategic Approaches to E-Commerce Growth' discusses that the US, Germany and Brazil currently leading e-commerce presents unique opportunities and challenges for establishments attempting to increase their online assets. By expanding into North America, businesses can take advantage of a range of multi-channel opportunities that are provided by the region's online integrated ecosystem. Additionally, cross-border opportunities with Brazil and Canada offer further potential for growth and expansion.  The report also notes that the German e-commerce market presents steady growth, regional expansion, and a mature customer base. Given its large share in the European e-commerce market, the country also offers access to advanced logistical and integrated infrastructure to establishments looking to expand their online activities.
2023 TRENDS
The report lists the following as key trends to track in e-commerce in 2023: multi-channel, social commerce, circular trade, and next-generation digital supply chain practices. 
Highlighting the new growth opportunities created by the merging of social media and e-commerce, the report points out that sales on social media platforms reached $992 billion on a global scale in 2022 with exemplary developments in the US and Chinese markets.  It also includes striking data revealing that social commerce retail income in the US is expected to reach $80 billion by 2025 (2022: $45 billion), while livestream e-commerce sales in China soared from $3 billion to $171 billion within three years.
Ekol360 wields the experience gained through Ekol Logistics to create innovative and digital products in retail and e-commerce. You can access the complete Ekol360 report 2023 E-commerce Guidelines: Trends, Insights, and Opportunities on the ekol360.com website.