Ekol's Journey In Italy Continues With Ataklar
Keeping up its overseas investments at full stretch, Ekol Logistics has recently realized cooperation with the long-established company Ataklar Uluslararası Nakliyat. Thanks to the cooperation of Ekol and the Atak's Milano office of one of the industry's most powerful and experienced companies Ataklar, Ekol will now get even stronger in the Italian line.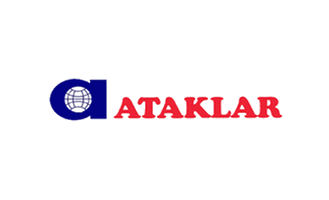 Ahmet Musul, Chairman of Ekol Logistics noted the following;
"We firmly believe that our cooperation with Ataklar, one of the leading companies in Italy and also our fourth largest partner in foreign trade, Ekol Logistics will become even more powerful every day. Together with Ataklar we will now offer our customers even faster and higher quality services throughout the Italian line. In addition, we now have not only four but five locations in Italy, and the number of our employees has increased to 30. As a company aiming to become a global logistics company, this development gets us really excited."
Şükrü Atak, Chairman of Ataklar Uluslararası Nakliyat on the other hand noted the following;
"As Ataklar Uluslararası Nakliyat we are very proud to hand one of our most important values in Italy over to Ekol Logistics , which is taking gradual but firm steps in becoming a global brand. We definitely know that they have the necessary information, technology, and most importantly desire to take this value to new heights. We hope that they will carry their flag as a leader to even higher places."
About Ataklar Uluslararası Nakliyat:
Acknowledged as one of the most honest and trustworthy companies in the transportation industry since 1981, Ataklar Uluslararası Nakliyat is also recognized as a leading quality provider thanks to its foreign investments. By extending its current Italian road transportation line to Greece and the Balkan countries, the company has expanded its capacity and become a leading force in the competition with its unlimited service approach.