Ekol's New Brand In E-Commerce
As Ekol Logistics, building on 32 years of expertise in our industry, we have created a brand new system to offer integrated e-commerce services. Ekol will continue its e-commerce activities under its new brand name, Ekol360. Ekol's new brand will enable customers to focus on their own production by offering end-to-end, value-added services. The multinational structure of Ekol will help clear obstacles in the way of global expansion.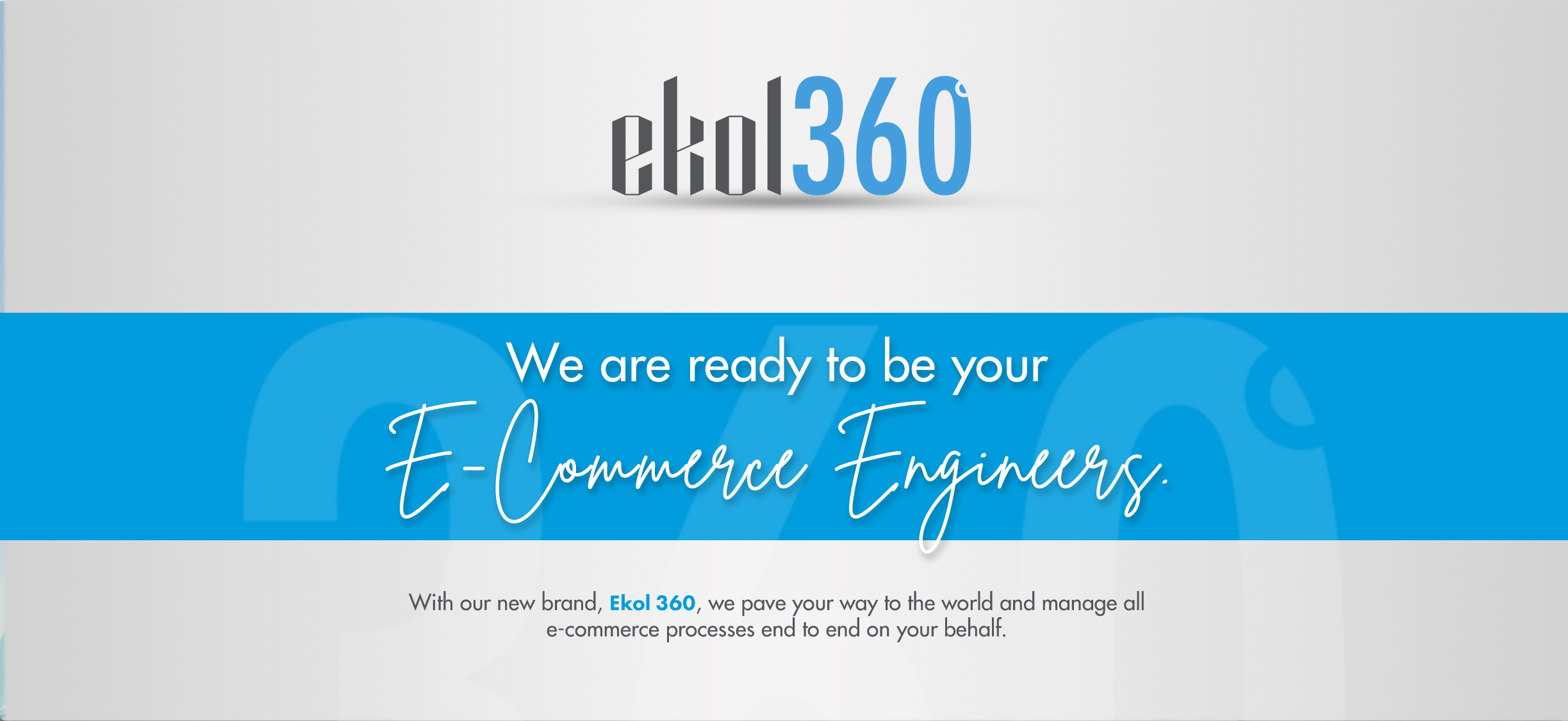 Chairman of the Ekol Board of Directors, Ahmet Musul, emphasizes that the rapidly developing world of e-commerce creates major opportunities for local and global brands, and companies that created new trends particularly during the pandemic have taken the lead in the competition. He further noted that
As a logistics services provider, with values that embody innovation, entrepreneurship and technology, we will now offer a comprehensive e-commerce experience under the name of Ekol360. Offering technological, fast, proactive, and innovative E2E solutions, Ekol360 will make use of its strong infrastructure to create added value, not only for Ekol, but for the entire e-commerce ecosystem.
Together with our Ekol360 brand, we will rapidly expand the e-commerce perspective within our company, increase Ekol's value and provide end-to-end software-supported e-commerce solutions to Turkish SMEs, together with our current and potential partners, through internal resources and strategic collaborations.
E-Commerce Engineer Ekol 360
Industry leader Ekol will now offer flexible, technological, fast, proactive and innovative E2E (end-to-end) solutions with products under the Ekol 360 brand, tailored to the needs of customers. 
You can find more information on our current services and innovative products that will be launched soon as part of Ekol 360 on ekol360.com.
Currently Live Products In Ekol 360
Ekol360 WebSuite
Ekol360 Web Suite is an infrastructure enabling product listing and online access by end consumers, with an end-to-end process management option. It allows to exhibit products in the right categories in marketplaces or on D2C (Direct to Consumer) web platforms.
The smart search algorithm of WebSuite provides an advanced in-site search function, thus increasing sales opportunities, while ensuring the flexible and easy management of the entire process. 
The product facilitates easy management of campaign set-ups in all sales channels and reports all activities through the Ekol360 platform.
Ekol360 Integration
The software provides an infrastructure that allows for joint stock-keeping for sales on your own website, as well as on domestic and international marketplaces, including returns from any of these channels. 
Ekol360 Integration is fully integrated with other Ekol360 products, including WMS, Fulfillment, Cross Border and Return. The product simultaneously updates any changes in your stock as a result of sales or returns in any of the channels. Compatible with vendors' ERP, accounting systems and shipping integration, Ekol360 Integration also has an Order Management System (OMS) infrastructure which determines the order dispatch point(s) in multiple warehouses or stores. 
Ekol360 Fulfillment
To provide Ekol360 customers with a competitive position on the market, the product ensures quality and environment-friendly storage handling, inventory management, packaging and fast delivery services which are all compatible with joint inventory keeping for products on sale on e-commerce channels. 
The heavy traffic, particularly during promotional campaign periods, is managed by parametric planning algorithms on a scalable IT infrastructure and through a flexible workforce management This ensures a sustainability-oriented, transparent and traceable logistics service. 
Ekol360 Cross Border
It provides all consulting, systemic infrastructure and logistics services on an end-to-end, fast, traceable and optimal cost basis for local sellers to extend their products to end-consumers in foreign markets.
With Ekol360 Cross Border, we offer comprehensive solutions to establish communication channels with foreign marketplaces, provide international D2C infrastructure and communication support, deliver products from the fulfillment centers to the end users, manage product return processes as well as international financial and customs regulations. 
Ekol360 Delivery Platform
The shipping product Ekol360 Delivery Platform offers an optimum service at affordable prices to domestic and international customers by allowing different shipping companies that participate on the platform to operate within the algorithm-based infrastructure of Ekol. The platform also gathers the services of many cargo companies under a single roof to help them offer their differentiated services to consumers. It also ensures that all quoting, negotiation, and invoice processes are managed centrally for the sellers, and that packages are delivered to end consumers at the optimum time through decision algorithms guiding the cargo. 
Ekol360 Warehouse
Ekol360 Warehouse has been developed to pioneer in the delivery of innovative warehouse solutions by keeping up with global software and technology trends of e-commerce warehouse services. This product focuses on technological advances and industrial benchmarks and ensures sustainable strategies in storage, assembly and packaging through various levels of automation, equipment and software solutions. 
Ekol360 Visibility
Ekol360 Visibility ensures the reporting of all services within the scope of Ekol360 via a single dashboard as well as access to the Web, Mobile App and Mobile Web services.
Ekol360 Visibility also provides analysis reports and estimations based on past data. It also ensures increased visibility via the dashboard through which customers can access all analytical and instant data.
Soon To Be Launched Products
Ekol360 Return
This solution family minimizes the return logistics costs prompted by high return rates in international e-commerce, which differ between regions from 35 to 50 percent. 
Ekol360 Return will provide fulfillment solutions for the reselling of returned items, and manage the destruction of returned products as well as their transportation back to Turkey.
Ekol360 Ship2MP
The Ekol360 Ship2MP schedule management product manages deliveries to international marketplaces including Amazon, Zalando and Otto, ensures delivery templates in compliance with marketplace expectations, and manages pallet and box delivery processes. It also provides a planning infrastructure to offer scheduled handling, thus optimizing wait time.