The Leader of Turkish Logistics Market, Ekol, is Continuing Its Escalating Growth in Europe With a New Acquisition in Romania
One of the largest integrated logistics service providers of Turkey, Ekol, acquired Omega Ro, the leading name in Romania, as a confident step towards the objective of a remarkable growth in Europe.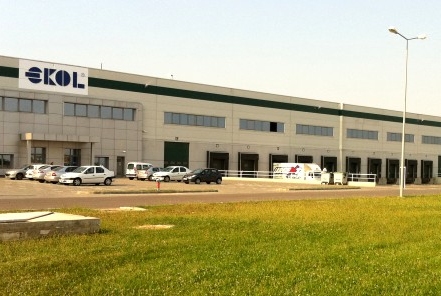 Ekol, a pioneering integrated logistics service provider for both Turkey and Europe; with an indoor warehousing space of 400,000 m2, a fleet of 1,900 vehicles, and nearly 3,300 employees, acquired Omega Ro, the leading name in the logistics market of Romania.
In 2005; Omega Ro was established by Omega Greece, which is one of the key players of the logistics industry in Europe since 1970 and which serves as a along term business partner of Ekol in Greece. Omega Ro has an indoor warehouse of 6,000 m2, and an annual revenue of 2 million Euros.
With its distinctive know-how; automated distribution centers, innovative technology; and a new and environment-friendly vehicle fleet, Ekol is catering for all the variety of demands for the new economy in the international arena. Ekol, with this investment, aims to maintain its leadership also in the road transportation to Romania. Being a member state of the European Union, and a fast-growing economy, Romania is at an important junction on the logistics routes. Thus; the critical location is of much importance to Ekol, for seeking escalating strength in Europe.
With a warehouse of 6,000 m2 in Romania, Ekol will now be able to provide not only land transportation services, but also warehousing, collecting, packaging, and distribution services all under one roof.
Having its premises in Germany, Italy and now in Romania; Ekol reaches up to a total warehousing area more than 10,000m2 in Europe; and targets an additional investment of 10 million € in Romania within the next 5 years. In the meantime; Ekol Logistics is also searching for the investment alternatives in another country in Europe which will be the 4th location after Romania.
Noting that they achieved a growth of 300% in land transportation services in Eastern European Trade Lane in year 2011, and aim to further this growth figure, the Chairman of the Board of Directors of Ekol Logistics Ahmet Musul said:
We continue our unabated investments in Europe in order to become a bigger player in Europe. We are extending our market leadership in land routes to even larger geographies. In a short period of time, the extensive presence of Ekol in numerous cities and countries of Europe will only grow with such investments we intend to continue, and Ekol will be able to offer its customers various logistics services in an ever larger geography.