Logistics For A More Sustainable World, With Ekol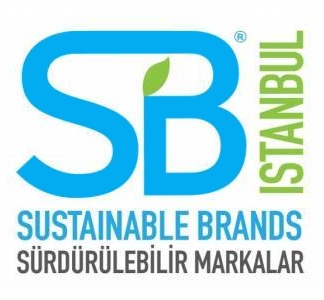 The "Sustainable Brands Istanbul" event organized to transform global economy to a sustainable one, was held in May 26-27, at Park Bosphorus Hotel, with the participation of experts and numerous sustainable brands. In the event where Ekol was the Supply Chain Sponsor, Ahmet Musul, the Chairman of Ekol and Enise Ademoğlu, the Management Systems Development Director of Ekol were among the speakers.
Addressing the session titled "How Business Models of Brands are Changing", Ahmet Musul, the Chairman of Ekol noted
At Ekol, we keep a close eye on the impact of changing global circumstances, rising population, and the global warming on natural resources. We reiterate the need, in line with our strategic decisions, for risk assessments by the major players in the business world, armed with the awareness that their brands may have an impact on these resources. On the other hand, we consider the place we have reached in our quest to develop a sustainable business model in conclusion of our risk assessments, not as one to make a distinction, but, in contrast, as the prerequisite of our existence. We have achieved significant pace with our stakeholders, in terms of covering distance in this quest.
Ekol develops solutions to offer value for its customers, by improving its mode of business through innovation. The R&D department set up to improve and increase the efficiency of the firm as well as its services, employs a staff of 80, working on 95 projects. Through the intermodal transportation concept developed in this context, Ekol is able to combine different modes of transport in the most effective and efficient manner, and help preserve forests equal in size to 850 football fields, and conserve fuel which would allow 170 trips around the world.
Making note of Ekol's plans for the near future as well, Ahmet Musul noted
In 2015, we are continuing to invest in Ro-Ro. Our 5th Ro-Ro ship FADIQ, is now in service. Thanks to this new vessel to run on Haydarpaşa-Trieste line, we now run 4 trips per week on the route to Italy. At Istanbul, we make use of Haydarpaşa Terminal for our Ro-Ro operations. However, we decided to set up a new Ro-Ro terminal, as a solution to the traffic problem. We decided to build that terminal in Yalova. We intend to make the terminal operational within 2015. We will be investing USD 30 million for this project. It will help do away with 3,700,000 kg CO2 emission, a distance of 4,000,000 km, and 12,000 kg of hazardous waste, while saving 1,500,000 liters of diesel. It will also help with traffic, as 100,000 vehicles will be removed from the main arteries and bridges in the region.
Noting that, within the framework of sustainability, Ekol implements energy efficiency management system in its existing buildings, and designs its new buildings in line with LEED (Leadership in Energy and Environmental Design) principles, Musul also mentioned the firm's contribution to social development, in the form of Harmandere Vocational and Technical High School project. The project implemented to train qualified future employees for the firm entails a logistics workshop and computer lab at the school. Ekol also provides support to the school with WMS (Warehouse Management System) installation, on-site trainings, internship opportunities, trainer support, and curriculum development. Thanks to this project, Ekol received the Jury's Special Award for Best Social Responsibility Project of 2015 by TEGEP (Education and Development Platform Association).
Throughout this quest for preserving and improving its business procedures, Ekol also filed all applications required to ensure the sustainability of its corporate structure as well. The Chairman of Ekol, Ahmet Musul added
We continue taking confident steps to develop the legal infrastructure required to keep and sustain the firm's achievements in-house, and to preserve the value produced with the employees.
Sustainability Cooperation Between Ekol and Mercedes Benz Türk
Signing up as a sponsor for Supply Chain and Procurement, in order to provide added value through the brands' progress in the quest for sustainability, Ekol was accompanied in the session by Mercedes Benz Turk (MBT), the household name in automotive in terms of sustainable brands. Speaking in the session, Ekol's Management Systems Development Director, Enise Ademoğlu and Mercedes-Benz Türk A.Ş. Aksaray Truck Plant Material Management and Transport Logistics Section Director, Örsan Öncül shared their sustainability experiences with the participants, and described the continuous improvement work carried out within the framework of the cooperation between the two firms.
On the sustainability axis, Ekol achieved an emission reduction of 40,000 Kg, thanks to the intermodal transportation solution offered to Mercedes Benz Türk. MBT – EKOL project team has a staff of 40, including the operations team in Aksaray. The cooperation also helps provide employment at 17 suppliers. Ekol and MBT offer all suppliers regular sustainability trainings. Trip Risk Analyses are run on all routes, and required audits are applied on all employees and suppliers. In terms of economic sustainability, the cooperation between Mercedes-Benz Türk A.Ş. and Ekol grew 23% in turnover in the period 2012-2015.
Ekol continues to improve its "Logistics for a More Sustainable World" services through continuous improvements and innovations, and to create value for its stakeholders.