Project Transportation
Ekol renders project transportation services, transporting heavy, bulky, and out-of-gauge loads on time and within budget. The company offers trackable costs through a transparent price policy for customers – creating solutions based on customer requirements.
Industry-Specific Solutions for All Matters and Processes
Ekol offers project transportation services for such industries as energy, industry, construction, petroleum, gas, and mining. It devises business plans by creating customer need-based solutions with a seasoned team of professionals and a reliable and robust partner network, and implements the solutions by developing resource management strategies.
End-to-end Project Transportation from Ekol
While offering its customers project transportation services, Ekol also provides them with support in foreign trade regulation support with local information.
Ekol's project transportation services include multimodel/combination and heavy cargo solutions, storage and transfer solutions, lashing, material fixing and packaging, order monitoring, crane, survey and cargo insurance, document flow (post-delivery) CMR and FBL, and route survey.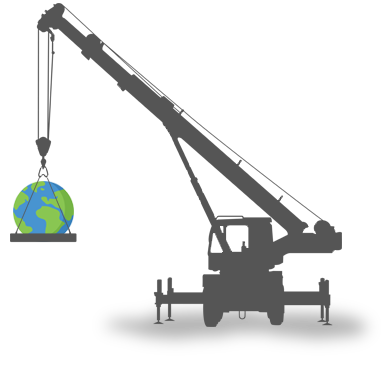 Need-Based Solutions in Project Transportation
Ekol takes into consideration the criteria such as transit times, product specification, departure and arrival destination to offer its customers suitable road, air, maritime, railway, and Intermodal transportation options. As part of project transportation, Ekol, also, handles port operations and crane arrangements.


Sea Freight
The company arranges and reserves the most suitable vessel such as a heavy lift or charter vessel to transport the load.

Road Freight
The special low-bed vehicles in Ekol's fleet allow for reliable, fast, and smooth transportation.

Intermodal
Ekol plans route and logistics scenarios by assessing climate and geographical conditions, offering environmental and financial advantages with intermodal transportation services based on the customer's requirements.
Integrated Project Transportation Solutions With Quadro
Ekol manages operations in the most efficient manner with its Quadro order software, which is constantly enhanced by its own IT team. The company strives to provide successful applications which raise customer expectations, while meeting changing needs and views. Quadro involves project transportation order management as a different module, made up of separate but integrated modules powered by the same database. This allows for sound management of data and effective running of operations.
Simultaneous And Transparent Project Transportation Monitoring
The system feeds the current status of goods to customers – ensuring a fast and reliable flow of information.
Quadro Enables Ekol To Offer The Following Advantages To Its Customers:
Simultaneous vehicle and load tracking on map,
Information on estimated arrival times and distance covered,
On-map display of the agencies, customers, and suppliers with which Ekol collaborates,
Access to order and time-based analyses and reports for all orders, and creating customer or supplier-specific analyses and reports,
Status monitoring for all orders.