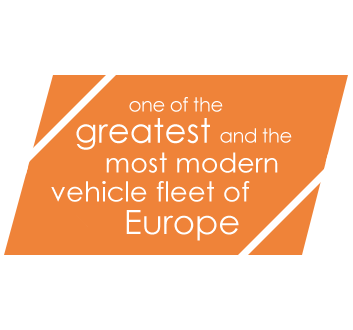 Fast and Effective Transportation Services With Extensive Service Networks at Every Point
Ekol maintains a high standard when it comes to technology, and invests in technological infrastructure with an innovative mindset. It offers partial- and full-load transportation services across Europe, Turkey, Russia, Ukraine and the CIS countries.
Ekol's effective transportation models offer customized solutions for many industries including automotive, FMCG, healthcare, e-commerce, retail and textile, manufacturing and electronics.
Transparent, High-Quality, and Reliable Services
Ekol's services are transparent, high-quality, and reliable thanks to its extensive service network, global agency network, operational and industrial expertise, customer-oriented solutions, knowledgeable teams, order management systems, forwarding capacity, and eco-friendly modern fleet.
Our continuously improved order management systems promote efficiency in operations while providing customers with accountable, transparent, and easily-tracked services.