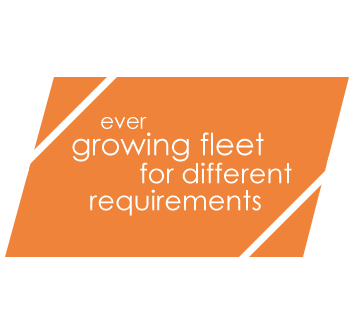 Fast and Effective Transportation Services
Ekol meets customers' diverse needs and expectations by offering effective transportation services with a continuously replenished, fast, modern and environmentally friendly 7,500-strong vehicle fleet.
Ekol Provices Diverse Transportation Functions
Ekol offers services to a wide variety of industries with its vehicles equipped with tents, double-decks, hangers, insulation, and special brakes, in accordance with the diverse transportation functions. Not only do all vehicles possess the required safety equipment, but also the dynafleet and fleetboard systems which allow real-time tracking and monitoring.
Tow-Truck and Trailer Features
It is mainly the Mercedes and Volvo brand of tow-trucks that feature EURO 5 and EURO 6 engines, and they are a part of an environmental and young fleet with an average age of three in years.
Ekol meets expectations by creating solutions for different requirements with all-mega, thermo, and double-deck trailers with tents and hangers in compliance with EN 12642 and EN 12642-XL standards.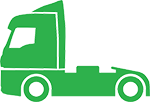 Environmental Impact
EURO emission norms determine the maximum allowed pollution which can be released by the engine per unit of power. Manufacturers develop various technologies to ensure that the emissions released by vehicles are in compliance with EURO norms. These stronger and improved engines represent an environmentally friendly solution. Ekol, too, takes great pains to ensure that its vehicles have low emission rates so as to protect the environment. The EURO 5 and EURO 6 norm-compliant tow trucks in its fleet are a testament to that commitment.
Load Safety
All trailers in the Ekol fleet are compliant with EN 12642 and EN 12642-XL standards. These standards establish the body structure required on the road transportation vehicles for load safety. Ekol demonstrates its thoroughness in load safety by making use of trailers which are manufactured in accordance with the EN 12642 standard for box trucks and with the EN 12642-XL standard for tarpaulin trucks.
Furthermore, vehicles feature ratchet straps, tension rods, friction-reducing mats, angles, and ADR equipment for flammable goods. All drivers are licensed to trsnsport flammable goods.
Driver Training
Ekol maintains that it takes qualified human resources to develop and implement smart solutions for customer needs. To this effect, it constantly invests in its workforce. Ekol consistently performs training programs to drivers to maintain its superior and accepted service approach in road transportation solutions.
Accordingly, as of the first day of work, all drivers receive vocational and on-the-job training, as well as technical training in load safety, safe and economic mode of driving in the heavy-vehicle simulators, and defensive driving. They are assessed at the end of the training programs.