quadro
Ekol manages operations in the most efficient way with its Quadro Order Management software, constantly enhanced by its IT team. The company strives to provide successful applications which raise customer expectations – while meeting changing needs and views.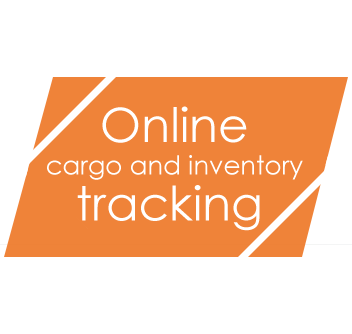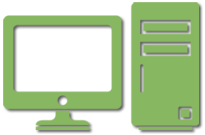 quadro.Net
Real-time shipment tracking on Quadronet. Reporting on the system. Online access to shipment documents via the system.

Route Optimization

PDA

Trailer Lock Sensors
To prevent improper unloading operations, the system sends an automatic notification to the person concerned when the trailer/container is opened.

RF Terminals

Trailer Cameras

Geo-Fancing
The system warns should the vehicles go off-route or reach the delivery destination late.

EDI
Data sharing applies to all projects. Data can be received and forwarded to and from your system.

IoD

PoD
Features of the Quadro Load Tracking and Monitoring System
Simultaneous vehicle and load tracking on map,
Information on estimated arrival times and distance covered,
On-map display of the agencies, customers, and suppliers with which Ekol collaborates,
Access to order and time-based analyses and reports for all orders, and creation of customer and/or supplier-specific analyses and reports,
Upon request, e-mail messaging for the current status of the transported goods, current departure/arrival information provided to customers' business partners, as well as to others such as company representatives.
Transportation Information Systems
Dynafleet and Fleetboard information systems on the vehicles ensure clear communication and precise information. This assists the parties to make correct decisions within the transportation chain. The web-based services allow for easy online vehicle tracking. As a result, customers are able to track their loads in real time and monitor them on the map with their geographical position. The system provides information on all vehicles in the fleet such as how the vehicle is driven, distance covered, fuel consumption, next scheduled service, and environment reports, as well as the information regarding the vehicle and the driver being downloaded directly via the GSM system.
Information Processing Network
At Ekol, orders are coordinated through the traffic control center to which all regions and agencies are connected via the information processing network, GPS tracking, and communication system. This ensures cost and time optimization by capturing synergy opportunities based on certain parameters for products moving among different points. Moreover, Ekol employees use real-time video and tele-conference system to communicate with each other from different cities and countries, taking full advantage and benefits of the power of communication with a technological infrastructure which eliminates distances.