Awards & Certifications
Ekol has obtained awards and certificates to solidify its initiatives to minimize the company's ecological footprint during operations.
The First and Only ISO 14064-1 Certificate Holder in the Industry: Ekol Logistics
Ekol is well aware that emission measurement is the first and most essential step in fighting global climate change. Accordingly, it volunteered to report and verify the "ISO 14064-1 Greenhouse Gas Inventory" on June 19, 2013.
The certification included the emissions from the entire locations and operations of Ekol.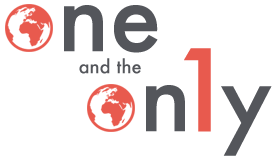 Ekol: The World's First Sustainable Logistics Company
Ekol has obtained certification of the success of its operations based on sustainable services. Ekol boasts the Gold-level "Sustainable Logistics Certificate," developed in Turkey for the first time as a pioneering global initiative in collaboration with UTİKAD and Bureau Veritas.
UNIKAD, an umbrella organization of the transportation and logistics industry, and Bureau Veritas, an international independent certification and audit company with a 186-year history, lay the ground work for sustainable growth in logistics and transportation companies. Ekol received the Sustainable Logistics Certificate following an audit of the criteria of the environment, energy, occupational health and safety, employee rights, road safety, and asset and customer feedback management.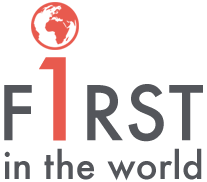 Ekol demonstrates its pioneering and entrepreneurial makeup in every platform, and raises its performance level higher by driving growth with this motivation.
2019 Sustainable Business Awards
Ekol has won an award in the Carbon Management category for its industry-leading intermodal transport model at the Sustainable Business Awards 2019, organized by the Sustainability Academy.
Ekol once again demonstrated its commitment to global efforts against climate change by winning an award for its carbon management outside of its industry.
The Carbon Management Award is given to business models, projects and studies that are developed with holistic measurement and management approaches for reducing greenhouse gas and carbon emissions in line with slowing down and adapting to climate change.
2012 Eco Performance Award Winner: Ekol
Ekol received the European Eco Performance Award in 2012 in recognition for its efforts to protect the environment.
Organized by St. Gallen University, the European Eco Performance Awards are submitted to companies based on an assessment of the level of ecological awareness in relation to the business model.
In 2012, Ekol competed in the category for large-scale companies, and was assessed by the jury in three areas: Financial success, environment, and social responsibility.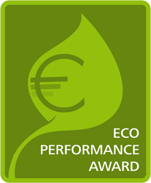 Financial success was assessed by observing effective service and productive business processes, and took into consideration such criteria as operations in diverse markets, business volume, international locations, and total cost optimization.
On the environment approach, Ekol was assessed with regards to its contributions to the environment, namely: its effective fleet, use of telematics, intermodal solutions, reduced carbon dioxide emissions, collaborations with suppliers, advance monitoring tools, low fuel consumption, and the utilization of Euro 5 engines.
In the social responsibility approach, Ekol was assessed based on the criteria of training, family support, corporate culture, social event, motivation, and recognition.
Eco Performance Awards Jury Members
Prof. Dr. Wolfgang Stölzle, St. Gallen University Logistics Management Department Directory (Jury President)
Dr. Alexander Hufnagl, DKV Euro Service General Manager
Katherina Reiche, Parliamentary State Secretary for the Environment, Nature Conservation and Nuclear Safety
Hans-Jörg Hager, Unternehmer-Colloquiums Spedition (UCS) President, and a member of many oversight and administrative boards
Hubertus Troska, Daimler Trucks Executive Vice President, and Head of Mercedes-Benz Trucks