Ekol applied for the World Wildlife Fund (WWF) Green Office Program in 2010 and received the Green Office Certification in 2013, breaking ground in the industry.
Green Office, a program which provides savings and improvement in offices, is distinguished as part of the strategic approach which WWF initiated to reduce human pressure on natural resources and reduce the "Ecological Footprint". The Green Office program strategically assesses the participating offices' resources to identify areas for relative savings, and assists them to develop their own environmental management system accordingly.
As part of the program, Green Office formulates and implements improvements in savings in waste management and electricity and paper consumption. The work is focused on increasing awareness among staff.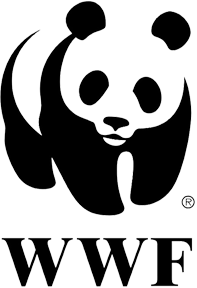 Leftover Food Collection
We aspire to feed our animal friends by taking leftover food from the cafeterias to nearby animal shelters.

Leftover Food Sorting
We aim to support recycling by sorting the recyclable waste from the cafeterias.

Scrap Waste Recycling
At our facilities, we separate waste and deliver it to the appropriate recycling companies. We support the adoption campaign of the World Wide Fund For Nature (WWF) Turkey with the revenues obtained at the end of this process.

Paper Consumption
Ekol has developed solutions to decrease paper consumption by determining the amount of paper usage per department. Each ton of recycled paper prevents the cutting down of 17 trees, which provide for the oxygen requirements of 144 people.

Electricity Consumption
The company is building a roadmap of improvements based on the measurement results obtained by utilizing different measuring tools in each office. Ekol, thus, utilizes energy-efficient lamps in its facilities.

Virtual Server Project
As a result of the project developed, the company moved 64 services to the virtual environment, reducing energy consumption to 5,400 watts, down from 32,400 watts, and achieving an 84 percent reduction in energy utilization. The energy which is used to cool the overheating system room has been reduced by one third.

Environmental Management System
In the project, Ekol prepared the documents in line with ISO 14001 Environmental Management Standards, initiated the implementation in accordance with the established environmental objectives, and arranged staff members to conduct classes on environmental issues at schools around the facility.