Ekol is well aware of the fact that every industry requires logistics. It, thus, provides exclusive integrated logistics services to all industries – in particular to automotive, FMCG, healthcare, retail/textile, e-commerce, industrial, and electronics.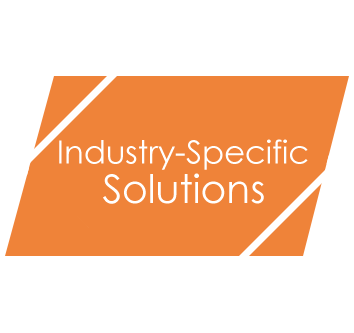 Automotive
Ekol offers country-based local and international solutions and storage area solutions, providing finished vehicle logistics services from order to delivery. It develops industry-specific solutions for the logistics requirements of automakers and supporting industries. It, also, models the storage and distribution systems required to achieve an effective distribution network which is set up for after-sales support and parts marketing.
Manufacturing
In order to assist customers to boost their productivity in a sustainable manner, Ekol renders services to public and private business partners in the industrial and infrastructure fields. Ekol handles industry-specific supply chain flow as a whole, monitoring product, document, and information flows, and eliminating any gray areas during transition between service units.
Retail / Textile
Ekol designs and develops tailor-made logistics solutions from the provision of raw materials to the delivery of end products to store shelves in the fast-track fashion and textile industry. It offers integrated logistics services and is rapidly expanding its distribution network to leading retail brands in the industry such as hypermarket groups and technology store chains.
FMCG
Ekol offers exclusive state-of-the-art technology logistics solutions for the FMCG industry, ascertaining that the right product reaches the right shelf at the right time through right planning and speed. Ekol plans, installs, and operates cutting-edge technology facilities. Fully-automated storage and retrieval systems ensure efficient pallet movement, reducing the need for manpower in the handling process by 80 percent.
Healthcare
Ekol develops effective and creative solutions for pharmaceutical manufacturers and importers, medical companies, pharmacy distributors, hospitals, and companies which produce animal health products. It offers customized, integrated models for international transportation, bonded and non-bonded warehousing, customs clearance, value-added services, and local distribution. It transports and stores the products under GMP and GDP conditions from start to finish.
Electronics
Ekol develops industry-specific integrated logistics services for electronics products, support accessories, tele-communication, office machines, and consumables. The company offers bonded warehousing, customs clearance, spare parts storage, finished goods storage, distribution, reverse logistics, promotion kit preparation, packaging, and inventory management.
E-Commerce
Ekol renders services for its customers' integrated logistics in the fast-growing e-commerce industry. It develops customer-centric solutions and models in a manner to boost competitiveness, and improve and distinguish business models. It offers flexible logistics services with its robust technological infrastructure, extensive service network, alternative warehousing processes, and on-demand product and delivery tracking.