Projects
Ekol Logistics R&D Center aims to improve the main services of transportation, warehouse management, and customs clearance. Its work encompasses such fields as vehicle routing, distribution network design, pricing, ergonomy, process analysis, quality management, capacity planning, facility design, and investment planning.
Competencies
The Ekol R&D Team uses an inter-disciplinary approach which includes different competencies such as Process Development , Optimization, Simulation, Software Development, Quality Systems Management, Project Management. Within the scope of this inter-disciplinary approach, above competencies are utilized in harmony in conjunction with each other.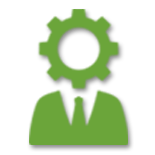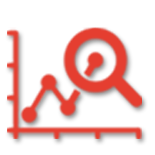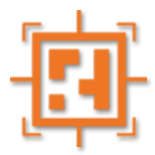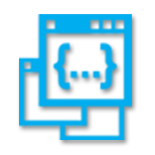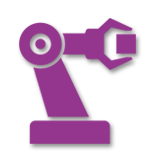 Automation & Mechanics Systems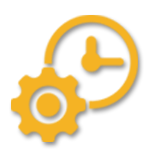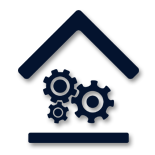 Warehouse Design & Modelling
Cognitive Logistics Operations with Secure, Dynamic and Shared Networks
Project Type: EU HORIZON 2020
Year: 2018
The combination of the Internet of Things (IoT), cyber-physical systems (CPSs) and big data analytics is transforming the manufacturing and supply chain processes. As supply chains become more digitalized, it is important for logistics operators and all stakeholders to provide easy access to technology, adopt agile information technology, security and, more importantly, unite them under the same roof. Innovative solutions provide features such as planning, route optimization, capacity planning and traceability. Another benefit is less idle time. Decreasing the idle time improves the fuel consumption and economic efficiency of transport companies. The project focuses on designing new systems that can respond quickly to new adaptations and changes with improved, flexible solution methods. Thanks to cognitive solutions in the project, deliveries can be rescheduled to meet the increased demand for milk runs within the partnership. A physical object in the supply chain (cargo, vehicle, warehouse, parking space, other transport modes, systems, and so on) will be defined as cognitive logistic objects (CLOs). COG-LO will process massive amounts of heterogeneous data and present a cognitive framework for CLO to understand, predict alternatives and provide solutions for temporary events. Holistic access, operation control and advanced encryption methods will have their security and privacy measures strengthened in accordance with relevant laws and regulations, especially with General Data Protection Regulation (GDPR). The project will offer a cooperative and cognitive framework. Tools that will help the information exchange between CLOs will be provided, decisions will be taken after large amounts of data have been processed and partnership opportunities will be evaluated in this framework.
New Models and Innovative Solution Methods for Electronic Car Routing Problem
Project Type: ARDEB 1001
Year: 2018
Road transport has various economic, environmental and social effects. The environmental effects include diminishing natural resources, land use, toxic effects on humans, and other issues arising from noise, accidents and greenhouse gas emissions (GHGEs). GHGE, carbon dioxide, nitrogen oxide and particle emissions, in particular, are especially important as they threaten human health directly, as in the case of air pollution, and indirectly, ozone layer depletion and global warming. In recent years, citizens of developed countries are demanding action to reduce these negative effects and clear city centers of the GHGEs. As a result, governments have begun implementing new regulations pertaining to the use of fossil fuel-burning vehicles. Consequently, alternatives such as solar energy, bio-diesel fuel, electric, liquefied natural gas (LNG) and compressed natural gas (CNG) have become more popular. In addition to these developments, studies that promote electric car use in logistics and provide new approaches have come under the spotlight in recent years. Electric cars are highly advantageous in cargo and passenger transport as they have zero GHGE emissions and a low energy cost. However, they have some disadvantages, such as high cost, limited range and long charging periods. It is possible to eliminate these disadvantages in logistics with efficient planning of electric vehicle operations. As such, the route planning for these vehicles has become more important. This problem has also entered the vehicle routing problem (VRP) literature as the electric vehicle routing problem (EVRP). The project will cover the EVRP with time windows (E-VRPTW) of an electric vehicle fleet.
System Development for Integrated Dynamic Image Verification and Analysis in Industrial Setting
Project Type: TEYDEB-1501
Year: 2017
The project aims for the correct prioritization of shipments with the use of an effective Material Flow System, and for a more accurate monitoring of bar-code labels on the products during the logistics warehouse operations through the utilization of the integrated dynamic image verification and analysis system, which will be developed in-house. For the project, Turkey's first ever Smart Camera system will be designed, boasting a GPU Core and a 2.13 gigahertz Quad Core processor. With the embedded smart camera design, image processing applications can be run directly on the system thanks to its high processing power, without the need of expensive and large computers. The system can quickly process high resolution images with a single camera and scan moving bar-codes and QR codes which are located on different parts of the products.
Develop a Dynamic and Open-to-Improvement Tow Truck and Trailer Tracking System
Project Type: TEYDEB-1501
Year: 2016
The project is based on the principle of internet of objects, with an aim to have devices communicate with each other and with people to make decentralized decisions. The development of a tracking system with real time monitoring and intervention capabilities will make it possible to meet international standards and eliminate security vulnerabilities in transport activities.
Multi-Depth Automatic Storage and Retrieval Systems Optimization with Smart Algorithms
Project Type: TEYDEB-1501
Year: 2016
In order to ensure optimal inventory area, to build a product placement algorithm with a mathematical model to minimize the need to move items and to maximize collection performance; and to minimize energy consumption with a modular shelf structure.
Develop a Dynamic and Open-to-Improvement Tow Truck and Trailer Tracking System
Project No: 316 1 097
Year: 2016
Develop equipment and a system which instantly accesses the status of a vehicle such as location, speed, loading details, safety, fullness, and so on by taking into account industry requirements and the possibility to convert it into a commercializable product.
Develop a Real-Time Simulation-Based Supply-Chain Risk Management Methodology and Vehicle for Multi-Model Freight Transportation between Turkey and Germany
Project Type: TEYDEB 2+2
Year: 2015
Develop a simulation-based decision-support system platform for managing the obstacles and mitigating the risks on the multi-model systems between Turkey and Germany by taking into consideration the supports and incentives required to come up with a transportation infrastructure aimed at diverse industrial fields between Turkey and Germany, to move infrastructure from the logistics industry legislation, and from road transportation to sea and rail.
Develop an Interactively-Accessed Physical and Digital Information, Document and Archive Management System, and Create Automated Warehousing Systems Integration
Project Type: TEYDEB – 1501
Year: 2014
Complete document formats, storage plans, filing standards, disposal plans, automated warning systems for changes of location and the addressing of documents at their creation phase, ensure access to all files through the database, and build an advanced-technology document and file tracking system. Utilize automated compact archives for storage and retrieval operations, and integrate them into automated warehousing systems.
Overhaul Warehouse Material Flow with the Latest Technology and Applications for Retail Industry Warehouse Operation Processes
Project Type: TEYDEB – 1501
Year: 2014
At a time of fierce rivalry among retail giants racing against time to place products on shelves; build an Ekol Logistics operational infrastructure by optimizing this complex and multi-variable process to assist current and potential customers surpass intense competition, and to manage probable peak and bottom points that may pose uncertainty but may also yield significant results in sales volumes in the future.
Optimize Current Warehouse Management System and Increase Productivity based on Scientific Approach
Project Type: TEYDEB – 1505
Year: 2014
Build a planning tool by utilizing scientific methods to help determine whether a project is needed or not, and improve system capacity and speed to overcome a set of issues such as inefficient operation of the current system, its failure to satisfy the rising number of customers and their growth expectations, shortfall in current capacity, and customer dissatisfaction.
Develop a Decision Support System for Strategic Fleet Management
Project Type: SAN – TEZ
Year: 2014
With regard to the issue of fleet composition for different transportation models offered by the company; build a computer-assisted decision support tool which provides decision makers with solutions based on various scenarios in times of uncertainty by simultaneously taking into account fleet assignment, self-owned goods purchase/sale decisions, outsource use, and re-positioning resources on the logistics network.
Develop a Fully-Automated Flexible Logistics Warehouse Product Preparation, Matching, and Packaging Process
Project Type: TEYDEB – 1501
Year: 2013
Develop a product preparation system that sorts out, matches, packages, and directs products of different sizes to destination according to the region, without any changes and by eliminating the human factor.
Design a sorting algorithm which performs product selection and direction, in addition to mechatronic elements in which the mechanical system, electronic components, and automated control units collaborate in unison.
Build an Order Preparation Mechatronic System that works with Light-Directed Technology and provides a High Sorting Ratio
Project Type: TEYDEB – 1501
Year: 2013
Design and implement an automation system which prepares textile retail industry company store orders. Develop an automation design and the necessary software to prepare orders, by fetching the received boxes to the sorting stations on conveyors and distributing the goods inside the boxes by utilizing the put-to-light system for the addresses at the station.
Routing and Load Optimization System for Transportation Solutions
Project Type: TEYDEB – 1501
Year: 2012
Develop a routing optimization engine which ensures planning based on optimum values by minimizing error margins that may arise from human factors in route planning made through traditional methods;
A load optimization and network optimization engine comprising 3D loading modeling;
An optimization system to be analyzed with the fleet resource optimization engine and integrated into the Quadro online management and tracking system.
Develop Warehouse Management and Shipment Automation Systems
Project Type: TEYDEB – 1501
Year: 2008
Develop the infrastructure necessary to convert information into useful data, deliver it to relevant parties, store, and report it in the project that has been initiated to store more products in a smaller area, prepare more orders and provide services in a shorter period of time so as to improve operational competency to meet future needs by increasing the efficiency of warehouse management and shipping systems.
Develop an Automated Organization, Warehousing and Distribution System
Project Type: TEYDEB – 1501
Year: 2008
Conveyor Mechanical Design, Conveyor PLC Software and Conveyor Warehouse Software Integration to boost productivity and improve operational competency to meet future needs, and thus, store more products in a smaller area, and prepare more orders in a shorter period of time.