Advances in products and new technologies drive Ekol's fast, effective logistics infrastructure to constantly evolve in alignment with the changing requirements of the automotive industry.
Ekol considers speed, quality, and cost-efficiency as the most essential factors in logistics activities. The firm employs enhanced Intermodal transportation models to deliver optimal solutions and the highest level of customer satisfaction.
Ekol Stands Out in Finished Vehicle Logistics
Ekol draws on its operational excellence, flexibility, robust IT infrastructure, and wide international distribution network to develop solutions for domestic and international transport and warehousing – ensuring complete logistics services from order to delivery.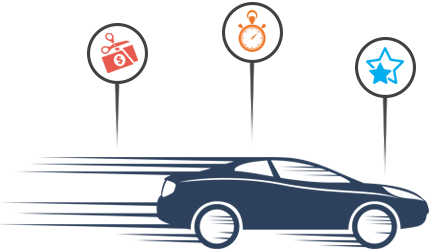 Just-in Time
Automakers handle many different products from various providers. Timely distribution to the production line is critical. Such pressure, combined with the hustle of processes and procedures, make logistics management crucial. Ekol's logistics solutions are tailored specifically to the automotive and spare parts industry to ensure peak efficiency in process management.
Furthermore, Ekol models warehousing and distribution systems to fit customers' changing requirements. These systems are required to boost the efficiency of the spare parts distribution network established for aftermarket support and spare parts sales.