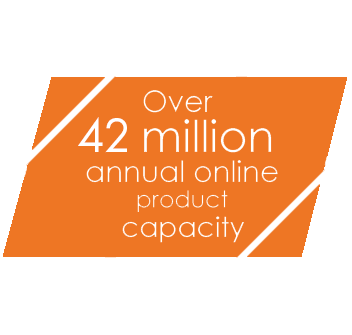 Ekol utilizes integrated logistics services, the hidden strength behind e-Commerce operation, to ensure timely, accurate, complete, and flawless delivery of ordered products to the correct person.
Ekol empowers its customers as major industry players by offering them a sound IT infrastructure, fully-automated warehousing technologies, inventory management, tailor-made services, and total end-user satisfaction.
Ekol has Your Back throughout all Processes, from Suppliers to End Users
Ekol collects a diverse range of products from local and international suppliers, processes them at its customs warehouses, and next transports them to Ekol warehouses in the respective countries. The process commences by moving the products into inventory following the completion of handling procedures.
Ekol provides store retailing and similarly utilizes its websites as an essential sales channel. The company conducts planning under one roof for the same warehouse – thus, reducing costs and saving time.
Total End-User Satisfaction
Today, e-Commerce end users demand tailor-made, flexible, and rapid deliveries with sustainable services from the moment they click on the buy button until they receive the products.
The customer's digital order is processed at Ekol's management center where all the flow is managed and directed. The process involves issuing a work order following order approval, getting the product(s) ready by moving it/them from the shelves in the warehouse to the load conveyor belt, completing loading, notifying the center regarding the procedure, and delivery to the end user. Ekol meticulously handles the return management process on behalf of customers as this is a vital factor for customer satisfaction.
It delivers products to customers through its organization by making it possible for them to track and monitor all of the processes on the system.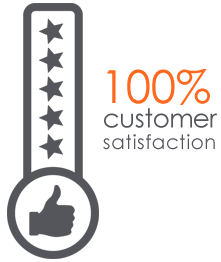 Ekol Integrates with Customers
Ekol collaborates with its customers in a completely integrated manner as it manages processes such as basket combination, single or multiple orders, deleting a canceled order, instant product shipping from inventory, invoicing, designing customer-specific algorithms for pickup and delivery from warehouse, product shipment with 100-percent accuracy goal in a limited time, and shipment tracking on the system through a link.
Ekol employs an able and special team at its warehouses for e-Commerce customers' Call Centers to ensure an immediate response to them.
Superior Experience in a Diverse Product Range
Ekol plans processes by seeking to achieve delivery in 24 hours, with 100-percent accuracy, and total customer satisfaction through superior know-how and experience in a diverse product range, including cosmetics, home decor, textiles, accessories, white goods, electronics, and mother and baby products in the e-Commerce product range.
It ensures a successful complaint management process by archiving video images for the past two months with cameras that record images 24/7 on the warehouse packaging stations.
Comprehensive Logistics Services for B2B and B2C in e-Commerce
As part of its e-Commerce operations, Ekol provides services such as product collection from different suppliers, item-based quality control, barcoding, labeling, ironing, inventory management, process tracking with KPIs, item-based collection and packaging operations, different product segmentation management, real-time status update in the process from suppliers to end users, user-friendly web-based tracking and monitoring system setup for CRM teams and call centers, and one-on-one B2C delivery service.
Ekol enhances its service capacity in line with the emerging e-Commerce delivery methods such as Click & Deliver. As such, it delivers online orders to the retail stores for collection.
Value-added Services which Distinguish e-Commerce
Ekol is constantly improving its value-added services for customers so that they enjoy on a better footing online than in the store and take advantage of more opportunities with just one click in front of the computer.
Ekol meets all customer needs by offering tailor-made solutions, including special packaging (gift-wrapping, special note, extra protection for fragile items), invoice raising and delivery note, customer loyalty and gift change cards, brochures, inserts, and promotion material additions.
Extra Protection for Fragile Items
Promotion Material Additions
Tailor-made Online Return Management
Ekol manages all return procedures, including preparing return/exchange forms and return labels, attaching them to product boxes during packaging, conducting quality control of products returned to Ekol warehouses, and taking them into the inventory.
Cargo delivery points located inside Ekol warehouses prevent loss of time in e-Commerce processes for all shipped and returned items. These cargo points allow significantly faster product delivery to customers.
Product-specific Packaging and Different Storage Designs
Ekol employs product-specific diverse storage designs and product-specific palletizing methods in a wide variety of items.
It also utilizes various technologies and automation systems in its warehouses in line with product specifications. GOH is an automation system used for textile products which moves, stores, and sorts the products on hangers following the order, and fetches them to the shipment area.
Other various automations include a system which makes use of a LED screen to indicate the location and the amount of a product to be stored in the warehouse, and notifies the placement result to the system.
Mezzanine and multi-story storage areas in the warehouse provide storage sections for cosmetics and make-up materials, partitions for small-size items and accessories, and options to store products in boxes or cases according to their shape.