Ekol Develops Effective and Creative Solutions for the Health Industry
Ekol develops effective and creative solutions for various healthcare industry players such as pharmaceutical manufacturers and importers, medical companies, pharmaceutical warehouses, and hospitals.
Single-Point Communication
The company provides customers with integrated and uniquely modeled international transportation, distribution, bonded and non-bonded warehousing solutions, value-added services, and customs services for human medicines, medical devices, eye health, and raw material product groups with its health facilities in Turkey, Hungary, and Ukraine.
During the process, products are transported and stored under GMP and GDP conditions from start to finish.
Ekol centrally manages processes, including final process management, detailed reporting, real-time online operation tracking, customer complaint management, invoicing and all other customs document preparation, product receipt preparation in a bonded warehouse, order management, collect-and-package operations, fee collection, value-added services, and return management. In this manner, it establishes single-point communication with customers, achieving time and cost savings.
Pharma
OTC
Animal Health
Medical Device
Vision Care
Row Materials
Ekol's Advanced Technology Practices in the Health Industry
A pharmaceutical warehouse representative license owner for warehousing, distribution, and value-added services, Ekol carries out exemplary projects with effective quality management systems practices. Superior warehousing and distribution standards are bolstered by high facility standards and storage conditions, as well as by advanced technology practices.
Pharmaceutical Companies
The company plans project-specific international transportation, customs clearance, bonded warehouse, pharmaceutical warehouse representative management, secondary packaging, and distribution services for pharmaceutical warehouses and importers. It also offers process-specific solutions such as urgent product delivery and simultaneous stock out product delivery to customers.
Hospital Logistics
Ekol performs studies to identify issues and areas of improvement in all logistics processes, ranging from the procurement of medicines by hospitals, and medical and non-medical products to order procedure and patient billing. In addition, it creates exclusive solutions to elevate the resources to a reasonable level, which hospitals require to allocate for logistics issues.
Pharmaceutical Warehouses
Ekol provides pharmaceutical warehouses with the high-quality product distribution services which the industry demands. It dispatches products to pharmaceutical warehouses without any errors, thanks to its distribution network which is structured in a manner that emphasizes its product tracking and process monitoring capability.
Medical Companies
Ekol provides effective inventory management with the most appropriate storage methods for diverse medical industry items. In particular, it actively monitors and reports on product logistics processes by utilizing the systems it has developed for the consignment sales method – one of the most serious challenges in the industry.
International Pharmaceuticals Tracking System
Ekol's experience and expertise in top-to-bottom serialization (tracking and monitoring) operations allow it to provide significant support to the multinational pharmaceutical companies which follow the program.
Ekol shares its experience, information, and know-how of the international implementation process of this application (particularly in the U.S.), which was launched in Turkey for the first time in the world with Ekol's support.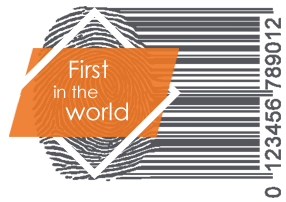 Quality Management Systems
An industry-seasoned, facility-specific quality assurance team inspects and ensures the compliance of Ekol's health industry services with GMP/GDP conditions and health ministry regulations. Each facility has a dedicated pharmacist manager and a quality assurance team.
As part of its quality management systems, Ekol implements GMP/GDP-compliant pharmaceutical warehouse quality assurance management, temperature and humidity tracking systems management, pest control management, validation processes (computerized system validation, equipment qualification, area validations, transfer validations), a web-based customer complaint tracking system, and integrated facility management systems (smoke detectors and fire safety systems, emergency alarm systems, security systems) in the facilities. Ekol boasts special areas for temperature control, provides cold-chain storage and shipping for the health industry, and organizes training and internal audits for their personnel.
Fleet
Ekol renders services to the health industry with its special fleet of temperature-controlled vehicles designed in line with the GDP guideline.