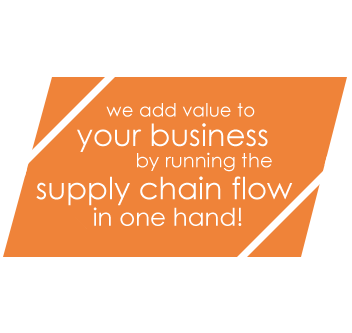 In order to assist customers to increase their productivity in a sustainable manner, Ekol renders services to the public and private industrial business partners.
In the industrial field, supply chain is becoming global, production and assembly tasks are being contracted out, and the pressure on order delivery deadlines is increasing. Ekol proposes single-point management of the entire supply chain flow. It offers an opportunity for tracking product, documents, and information flows – and thus, uncertainties arisen from removing transitions between service departments.
Solutions Exclusive to Business Partners from Ekol
Ekol strives to provide business partners and customers' business partners with more personalized products and parts through its CRM program. With fast solutions offered to business partners, Ekol replies to requests and suggestions rapidly and in the most effective manner. The interface applications developed with the business partners allow systematic tracking.
Warehousing Solutions
Production support
Picking and packaging parts
Inventory management
Supplier management
Material inspection and quality control
Value-added services
Warranty claims
Leading logistics provider services (LLP)
Warehouse goods receiving checks
Distribution Solutions
Ekol offers the following solutions to model the distributions which companies convey to their dealers or retail sales points as part of after-sales operations:
Distribution with shared networks
Dedicated distribution
Seamless customer services support
Reverse logistics (return logistics)